San Carlos de Bariloche is a stunning lakeside town on the Argentinian side of Patagonia. It's a three-hour bus ride from the quaint town of San Martin de Los Andes and it is a popular location for seasonal vacations and end-of-the-school-year trips. The natural setting combined with a small city-town vibe is a place not to miss for someone looking to embark on some of the most beautiful hikes in South America even if you are not a very active or athletic person.
I present to you part two of my two-part guide to hiking in Bariloche!
Part I: Guide to Hiking to Cerro Llao Llao in Patagonia
Part II: Guide to Hiking Cerro Catedral in Patagonia

If you are ready to take on a challenging hike while in Bariloche, you must do the hike to Refugio Frey and Cerro Catedral. I did this hike about five days before arriving in El Chalten to hike Cerro Fitz Roy. This hike, as well as the one to Cerro Llao Llao, helped me not only acclimate to the altitude, but it also helped condition me to be able to physically do that hike. Cerro Catedral is a ski resort in the winter, and in the summer it offers a great opportunity to explore northern Patagonia. These hikes are known for their granite pinnacles such as the ones at Cerro Frey, which are absolutely worth experiencing.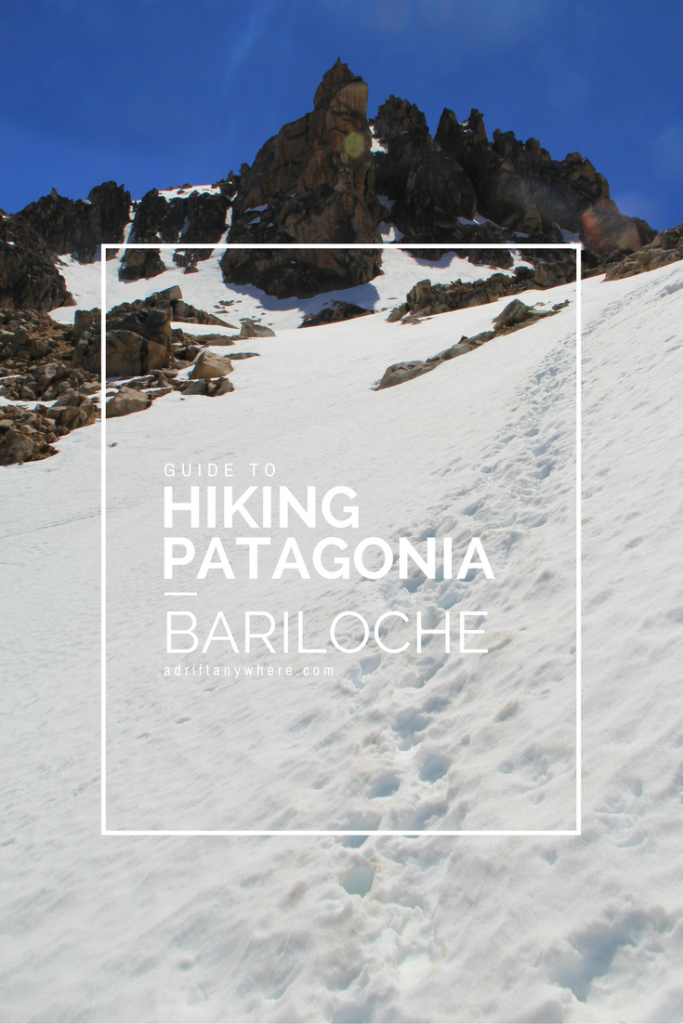 Elevation:7,890′
Elevation Gain: 950 meters (3116.8 feet)
Mountain Range: Andes Range
Length: 13 kilometers (8 miles)
Duration: 5-7 hours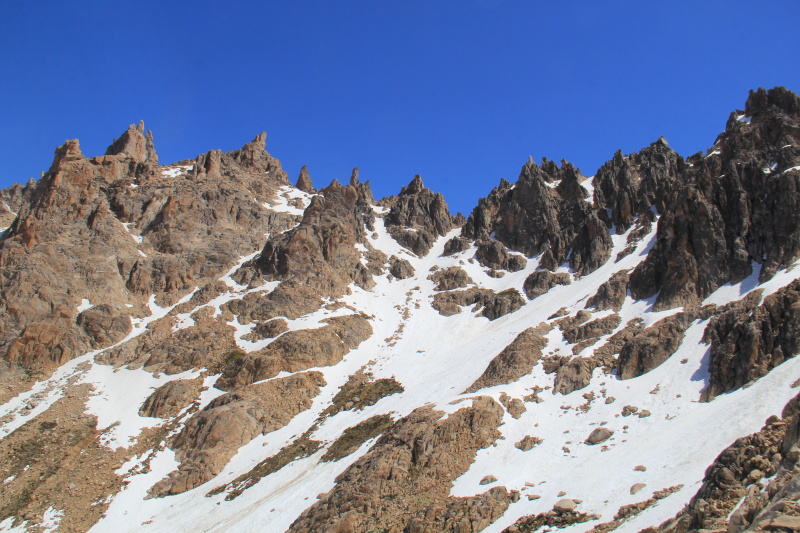 Hiking to Cerro Frey from Lago Gutierrez 
From either Central
Bariloche
or any number 
50 bus stop
take the 50 until the last stop which is Lago Gutierrez. Let the bus driver know where you are headed and he will let you know when you have arrived. When you get off of the bus, to the right of the lake there is a sign that says "Cerro Frey." Walk up that road for about 15 minutes. You will end up at a ranger station/park office and from there you will see the trailhead. Follow the trail and the signs that point to Cerro Frey.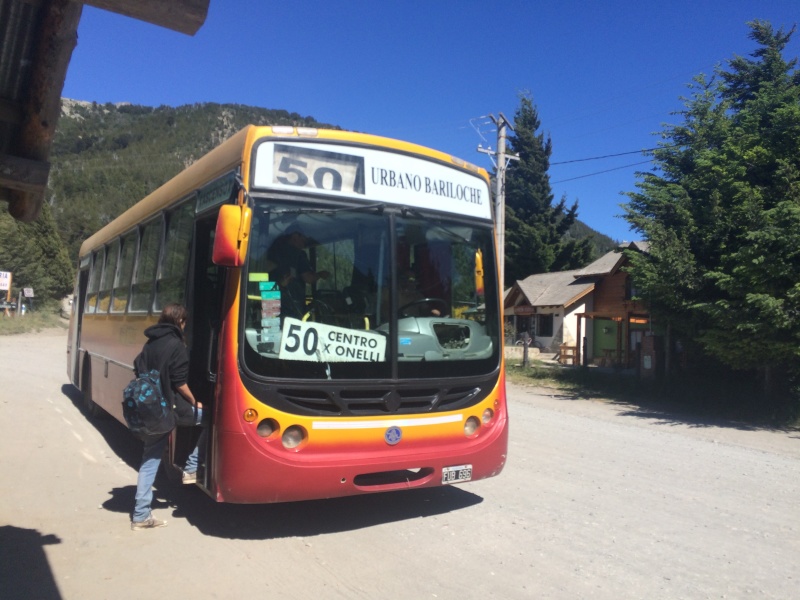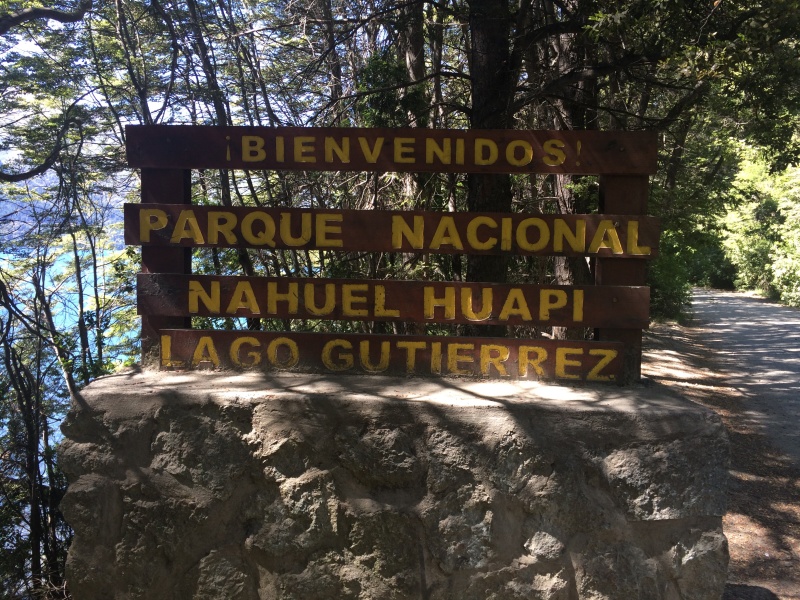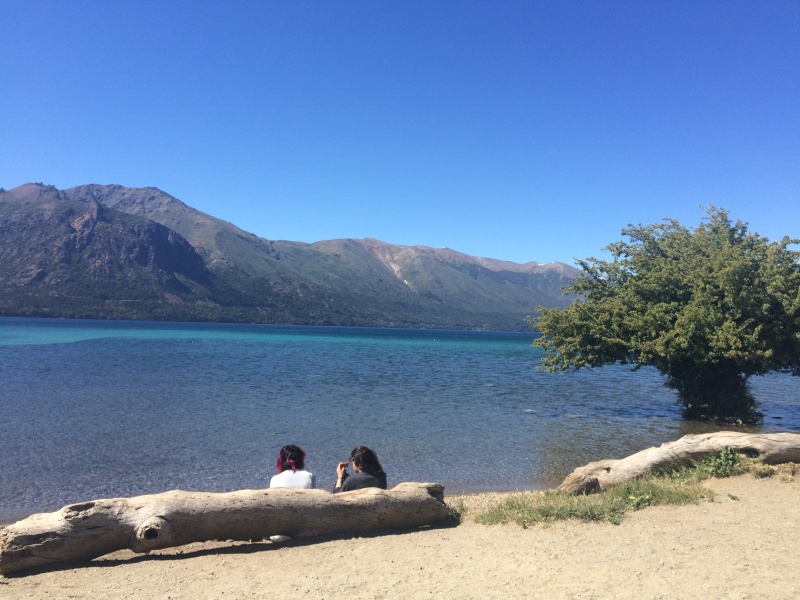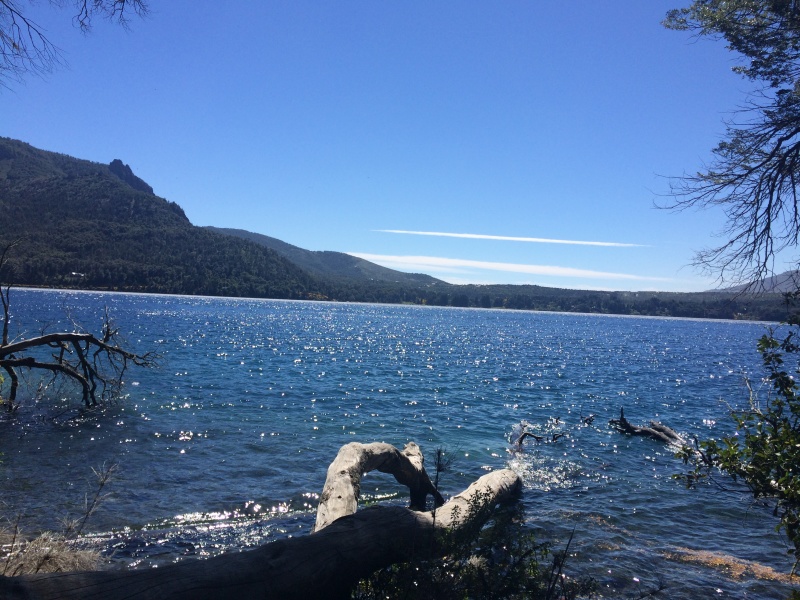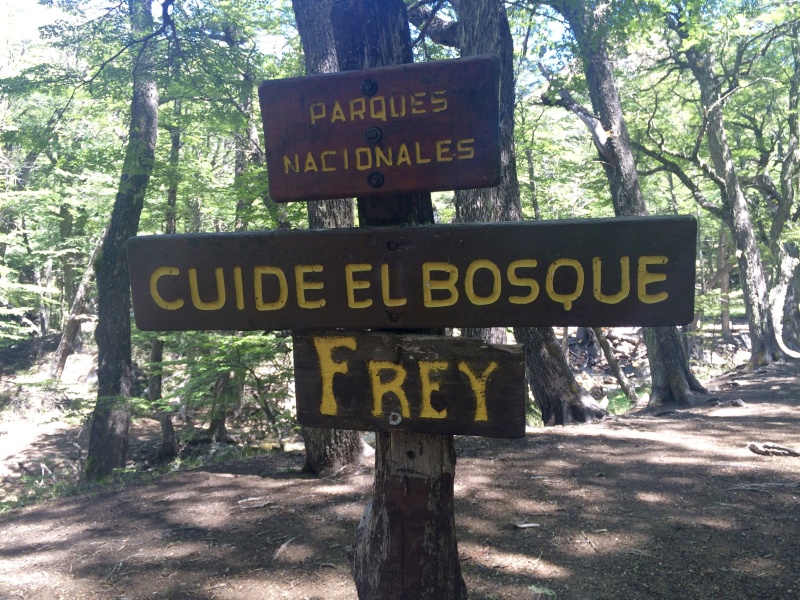 The trail is completely straightforward. Once the landscape of the trail turns into an alpine valley, you will see that it is quite sandy, but it is actually volcanic ash from the 2010 eruption of Cerro Tronador.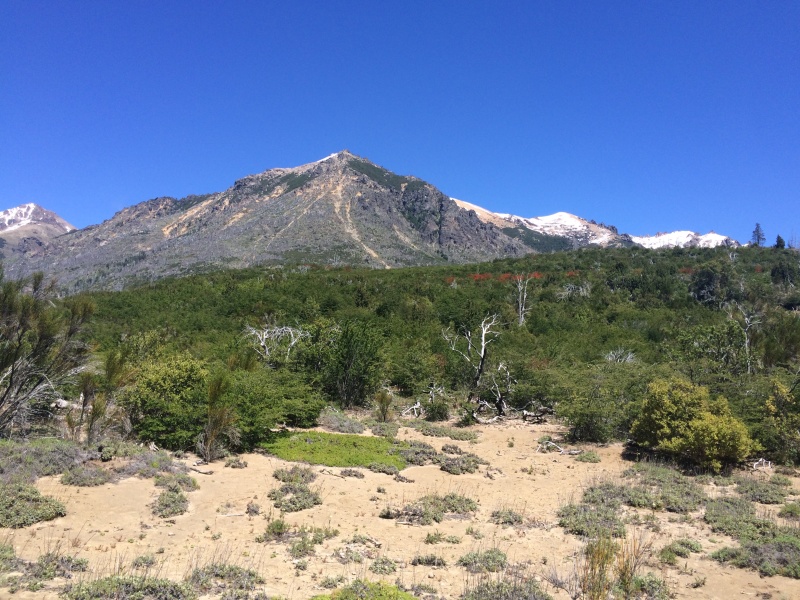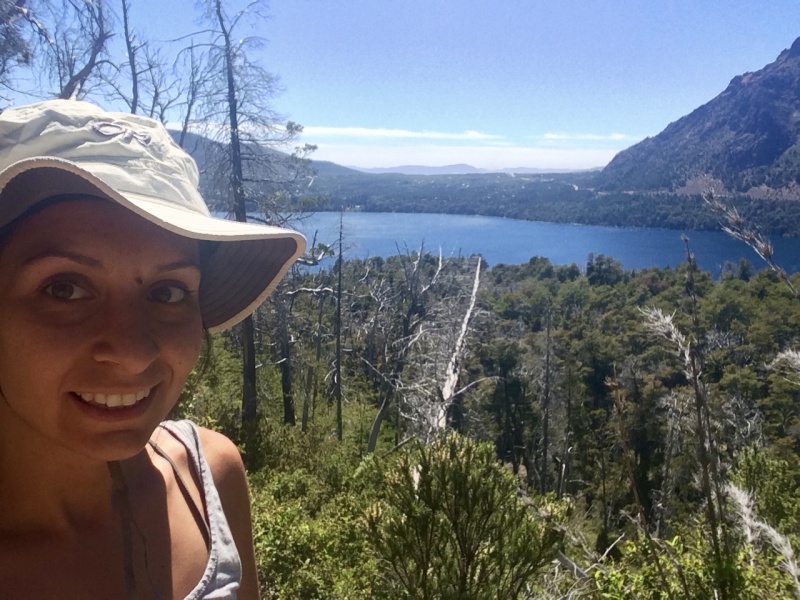 Once you get past this section, the trail becomes somewhat steep, but not for long. You will eventually come across cascades, which for a while you can only hear and because the view is obstructed by bamboo trees. Around this area you will come across a small refugio called A. Petricek, but it was closed when I was there. A kilometer or two later, you can actually walk along the cascades where you will need to cross a short foot bridge in order to continue along the trail to Refugio Frey.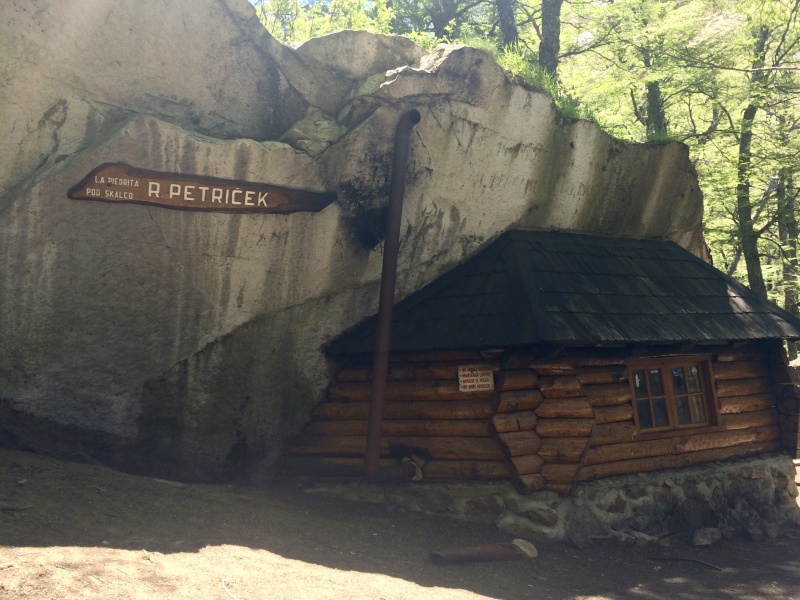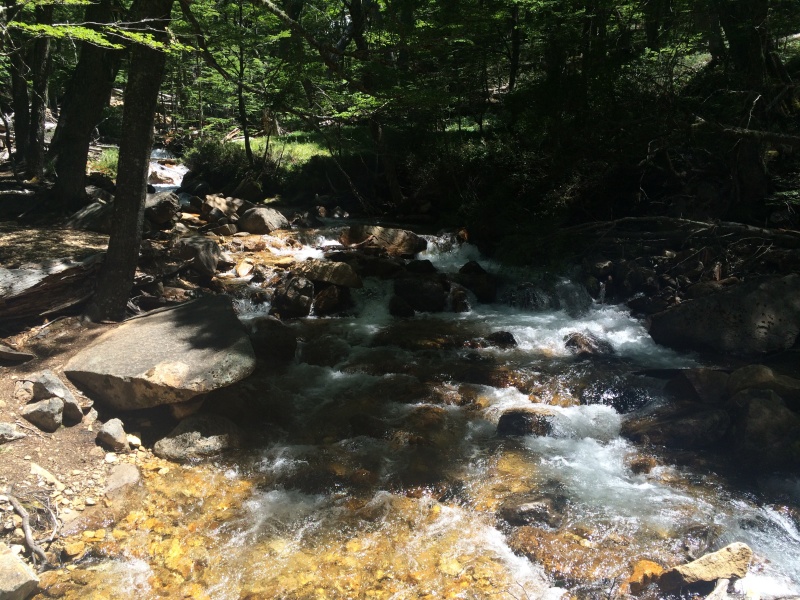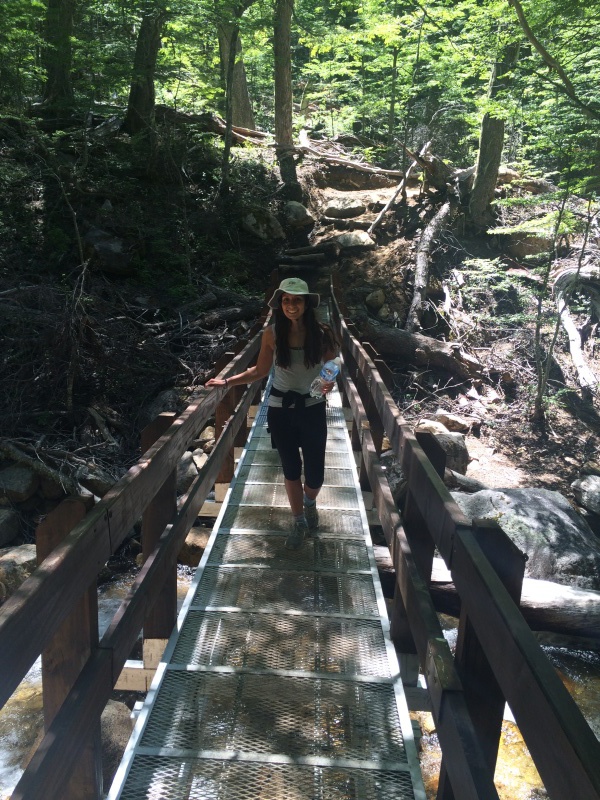 Depending on your pace, the hike to Refugio Frey can take up to five hours from Lago Gutierrez. Refugio Frey is more or less the half-way point of the loop to Cerro Catedral, however, you can hike back down the way you came and not go to Cerro Catedral. I suggest doing this if you are out of shape and there is snow along the pass. However, if yes you are ready for the challenge, very cautiously make your way up to the peak. If there is no snow, then head on up! When I was there, there was about knee to waist-deep snow at some points and of course, it would depend on how recently snow fell.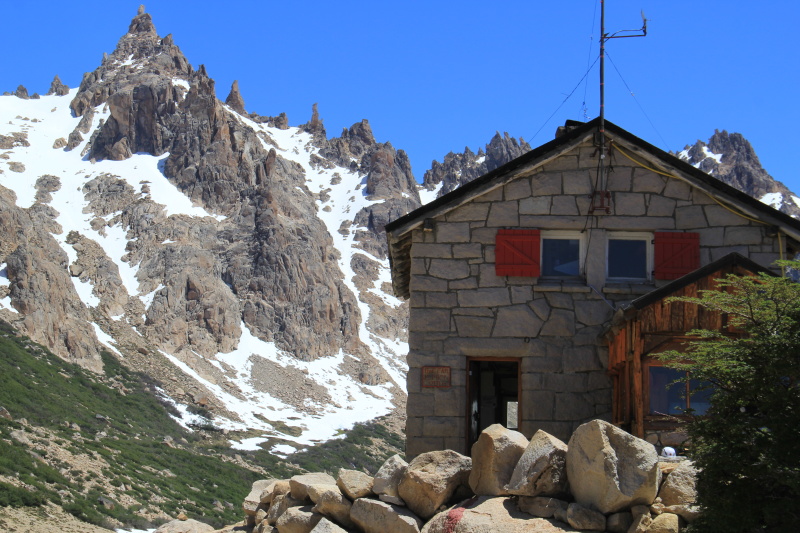 Arriving at Refugio Frey
Refugio Frey is a refuge for hikers who are backpacking the mountains and need somewhere to sleep for the night.  I received various answers about the cost of using Refugio Frey. I was told that it was free to camp outside, but that you could purchase warm food here. However, I have also read online that it is $180 ARS per night to sleep inside and $45 ARS to use the kitchen. Due to not needing the services, I didn't inquire about the cost. It would be best to stay on the safe side and have enough ARS with you to sleep and use the kitchen at those rates.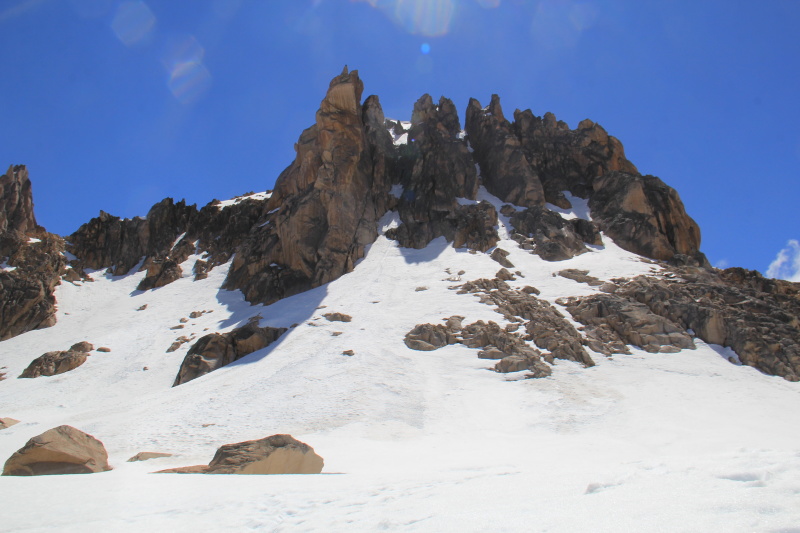 Hiking from Refugio Frey to Cerro Catedral
Once you get beyond the pass from Refugio Frey, there is a trail that goes left to Cerro Jakob and one that goes right to Catedral. Hike towards the Catedral trail. At some sections, the trail has lots of loose rocks that are unstable, so proceed with caution and prepare to be adventurous! In both this and the instance with crossing snow, it would be beneficial to have trekking poles. Meanwhile, along the ridge, you are confronted by serious epic views of the valley below and snow-capped mountain towards Lago Nahuel Huapi.
Keep hiking the ridge until you begin to see signs of a ski resort and lifts. Locate the trail leading down and hike along the right for about an hour. You will see the ski resort's parking lot and there you will walk to the bus stop and take the bus back into Bariloche!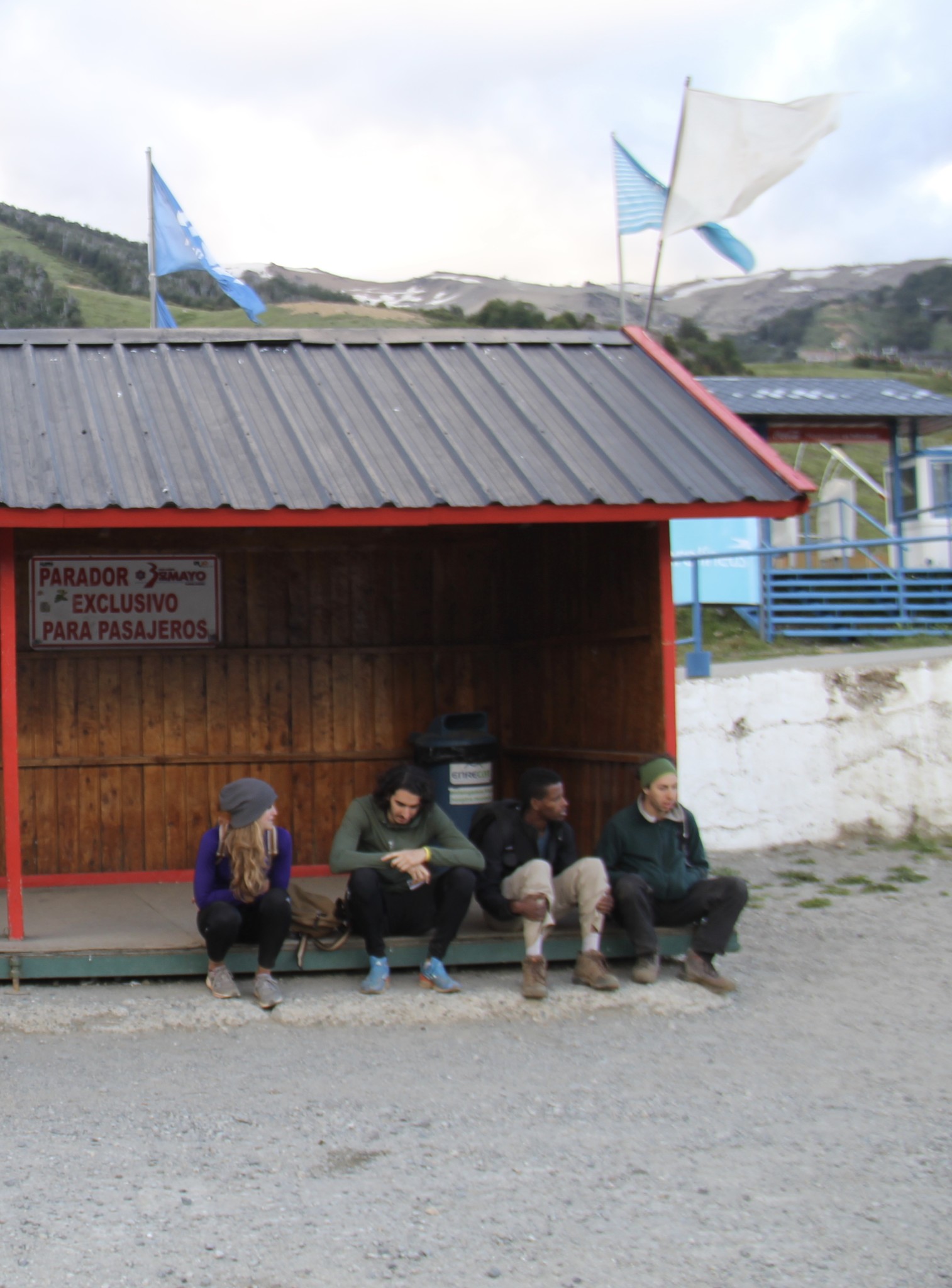 What to bring: Water, water purifier, trekking poles, lunch, snacks, windbreaker with a hoodie, sunglasses.
Experience Level: Somewhat experienced. This hike can take 5-7 hours depending on the trail conditions and also your pace. It's about 13 kilometers to Cerro Catedral with a bit of steepness.
When to Hike: Unless you are a pro-hiker in snow with gators, it's best to do this hike in the late spring t0 early fall which would be October to April. Start your hike early in the morning to avoid being caught in the trails in the dark or bad weather.
Planning to hike in Argentina? Read my Fitz Roy hiking  more guides and tips.
If you enjoyed this post, why don't follow Adrift Anywhere on Facebook or subscribe to get updates on budgeting tips, travel advice and tips!
Susan is a travel and lifestyle writer from Los Angeles, California. A lover of the outdoors, beautiful landscapes and different cultures, she's been on the road for the last 6 months in backpacking Southeast Asia and Argentina. Her loves include strong coffee, pristine beaches, a challenging hike and luxury-budget traveling.
Latest posts by Susan Aksu (see all)