El Chalten, Argentina is as outdoorsy of a town as you can get. It's known for being a destination spot for rock climbing, ice trekking, hiking, bouldering, and fishing, but its most famously known for Mt. Fitz Roy along the Southern Patagonian Ice Field. It's as beautiful in real life as it is in photographs and it's the ultimate playground for anyone at any level of experience. With a plethora of outdoor activities available, you will find something amazing to do here if not just hike on one of the many trails in the area.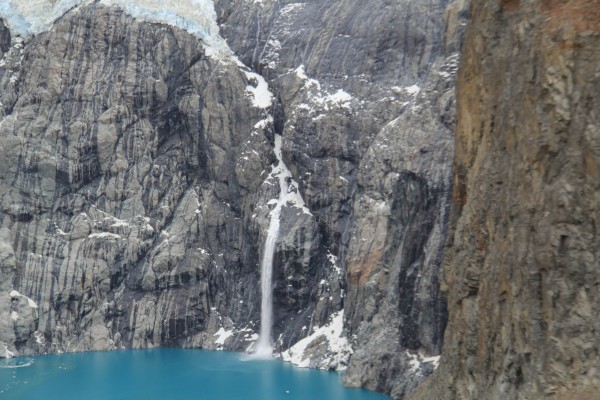 You don't have to be a rock climber or complete outdoor enthusiast to fall in love with El Chalten or Fitz Roy, if you like to hike or trek and love nature you'll find that this playground will suit you. I would not consider myself very fit, but the two weeks before arriving to El Chalten I had done several long hikes in Bariloche and San Martin de Los Andes so the hikes in El Chalten didn't feel too strenuous for me. I think that if you feel like the hikes here may be too hard for you, I  suggest jogging in the mornings a few weeks before you get here because the trails are well worth the trek, but you absolutely do not have to be in amazing shape.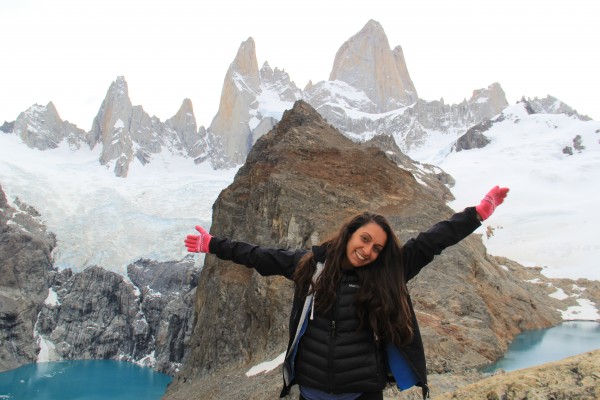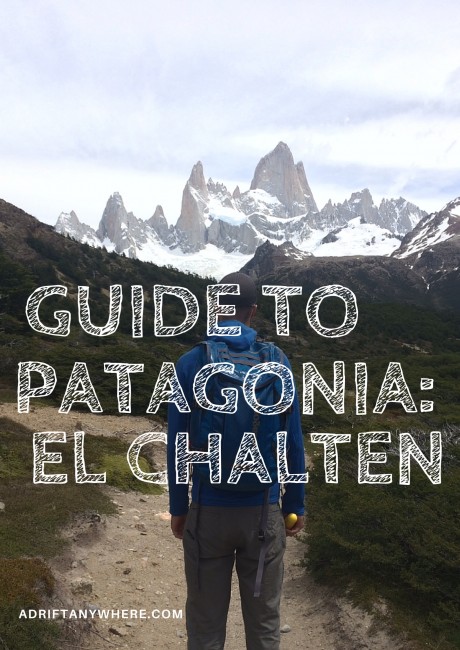 Where to Stay
There are several hostels and hotels in El Chalten and what's great about the location of the town is that no matter where you decide to stay, you are just a few minutes away from any trail head. Some of the hostels reminded me of summer camp, they're huge and seem to have space for a hundred people. I was glad to not stay in any of them because I heard from a few people who were staying at one that they stay up late and party with loud EDM music which is fine if you're looking for a party hostel, except it's not fine if you plan to hike at 7 or 8 am.
I spent one week at the Albergue Aylen-Aike hostel which was a great social hostel with a mixture of hikers and climbers. Some of the Norwegian climbers planned to stay there for over a month, which is actually not unusual considering some climbers stick around for 3 months. Why the long and extended stay? El Chalten is not known for good weather. It's a very windy area with winds from 60-100 mph and the mountains are usually very cloudy. If you're a climber from Europe and have time to wait, you're going to probably wait until the weather is close to perfect to climb the towers.
What to Eat in El Chalten
For such a small town there are a lot of eating out options in El Chalten and they're quite good, but not so cheap in comparison to Buenos Aires. However for most of the nights we were in El Chalten we packed sandwiches and fruit for lunch because we were always either on a hike or hanging out at the waterfall, made omlettes or oatmeal for breakfast and got creative for dinner. There are a few grocery stores and bakeries in town which have really good empanadas. The grocery stores were hit or miss. They were always either out of fresh produce or they were severely bruised so if you get to the grocery store on delivery day you should try to get the best items and stock up based on your needs.
Before coming here I thought that the grocery store would be much more expensive than in Bariloche so we bought some items in Bariloche because already in Bariloche the items were a slightly more expensive that in Mendoza or Buenos Aires. However grocery store prices ended up being relatively the same as in Bariloche, but less expensive than in El Calafate. El Chalten is essentially in the middle of nowhere and while it is a huge tourism location, they don't restock frequently within a given week– on some days the shelves look as if a tornado hit. In any case, if you plan to do a long hike you want to stock up on carbs for the energy so pasta is the way to go.
On a side note, I didn't camp, but the biggest complaint I heard from campers was the lack of convenient camping food. Other than pasta there is none, so if you plan to camp in El Chalten consider buying bulk grains from El Calafate or Bariloche whether it is lentils, quinoa, bulgur or dehydrated vegetables.
What to Pack for El Chalten
When packing specifically for El Chalten you need to bring warm layers, a wind breaker/shell a beanie and gloves. With the combination of high winds and the glaciers it gets cold. On my hikes I wore yoga pants because I didn't pack my omnishield pants, but they were good enough plus flexible and breathable.
The basic pieces I wore on every single hike:
Salomon Running Shoes
Marmot Down-Filled Vest
The North Face Gortex Windbreaker
Long Sleeve Merino Wool
Wool Socks
Beanie
Gloves
Climb and Hike Gear Rentals
As far as gear, you can rent most if not all essential gear in town if you don't bring them with you. I was able to get an approximate price list from the tourism office of the rental prices per day.
| Equipment | Rental Per Day (ARS) |
| --- | --- |
| Sleeping Mats | $15 |
| Harness | $25 |
| Sleeping Bags | $40 |
| Trekking Poles | $30 |
| Stove | $20 |
| Tent | $70 |
| Cooking Pot | $20 |
| Helmet | $30 |
| Water Proof Cover Pants | $50 |
| Rope (40-60 MTS) | $150 |
| Crampons | $45 |
| Backpack (40-50 LTS) | $45 |
| Carabiners | $15 |
| Figure 8 | $15 |
| ATC | $15 |
| Ice Axe | $75 |
| Gaiters | $30 |
| Snow Shoes | $75 |
| Ice Screw | $60 |
| Sledge | $60 |
| Climbing Shoes | $60 |
ATM's and Money Issues
One frustrating thing about El Chalten is that there is only one semi-functioning ATM machine in the entire town. I say semi-functioning for various reasons. One reason is that it may or may not accept your debit card. Foreign debit cards have a hard time withdrawing money, including Charles Schwab bank cards. For three days we attempted to withdraw money from the ATM with no success. Fortunately, we had enough cash on us to pay for the hostel stay and food for the week and we were able to purchase our bus fare to El Calafate with a credit card. Since this was towards the end of our trip we also ran out of US dollars meaning we were no longer benefiting from the Blue Dollar rate by attempting to withdraw from the ATM. Another issue is that the ATM does run out of cash.  I really don't know what people end up having to do if they run out of money while in El Chalten if they're unable to withdraw cash from the ATM.
How to Get to El Chalten
You can get to El Chalten from the North or from the South by bus along the famous Ruta 40 which is the highway that runs through Argentine Patagonia. Along Ruta 40, between the town of Perito Moreno (not the glacier) and just outside of El Chalten, is under construction for about 72 kilometers making for a long and bumpy ride on gravel, but it's not too uncomfortable. Most people fly into Calafate and take a bus to El Chalten. We came from the north so we just took a bus down Ruta 40 to El Chalten. From El Chalten we took another bus to El Calafate and flew out from the local airport to Buenos Aires.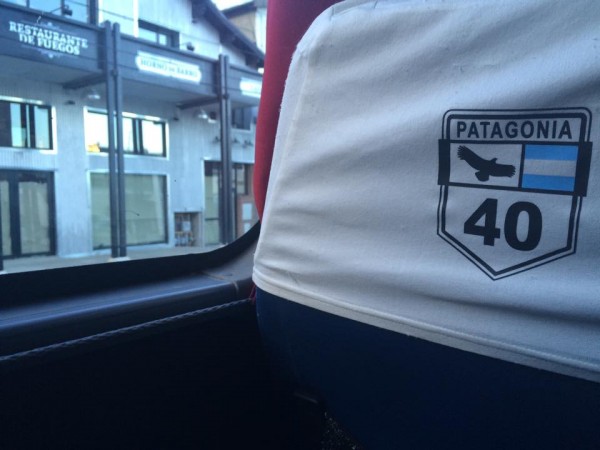 | Bus Company | From | Days | Times | Cost One-Way (ARS) | Special Notes |
| --- | --- | --- | --- | --- | --- |
| Caltur | El Calafate | Every Day | 8 AM, 1 PM, 6:30 PM | $275 | |
| Chalten Travel | El Calafate | Every Day | 8 AM, 1 PM, 6:30 PM | $275 | |
| Las Lengas | El Calafate | Every Day | 7:30:00 AM, 11 AM | $350 | From FTE to Hotel/Hostel |
| Taqsa | El Calafate | Every Day | 7:00 AM | $260 | |
| Chalten Travel | Bariloche | Every Odd Day | 6:30 AM | $1,420 | Spend night in P. Moreno or Los Antiguos |
| Marga | Bariloche | Every Day | 8:00 PM | $1,420 | Overnight sleeper bus |
Enjoy beautiful Patagonia!!!
If you enjoyed this post, why don't follow Adrift Anywhere on Facebook or subscribe to get updates on budgeting tips, travel advice and tips!
Susan is a travel and lifestyle writer from Los Angeles, California. A lover of the outdoors, beautiful landscapes and different cultures, she's been on the road for the last 6 months in backpacking Southeast Asia and Argentina. Her loves include strong coffee, pristine beaches, a challenging hike and luxury-budget traveling.
Latest posts by Susan Aksu (see all)