A big misconception is that to travel and see the world you need a lot of money or have a high paying job. Truth be told I have neither, yet I make traveling a priority because it's what I love to do by finding ways to make my dreams a reality. Anyone can do the exact same thing at their own rhythm and pace. I love seeing the world, living a life on the road with the uncertainty of what I will be doing next. It's an adventure and I'm living out my dream and making it my own reality. My goal with Adrift Anywhere is to inspire you to manifest your own dreams of becoming a globetrotter.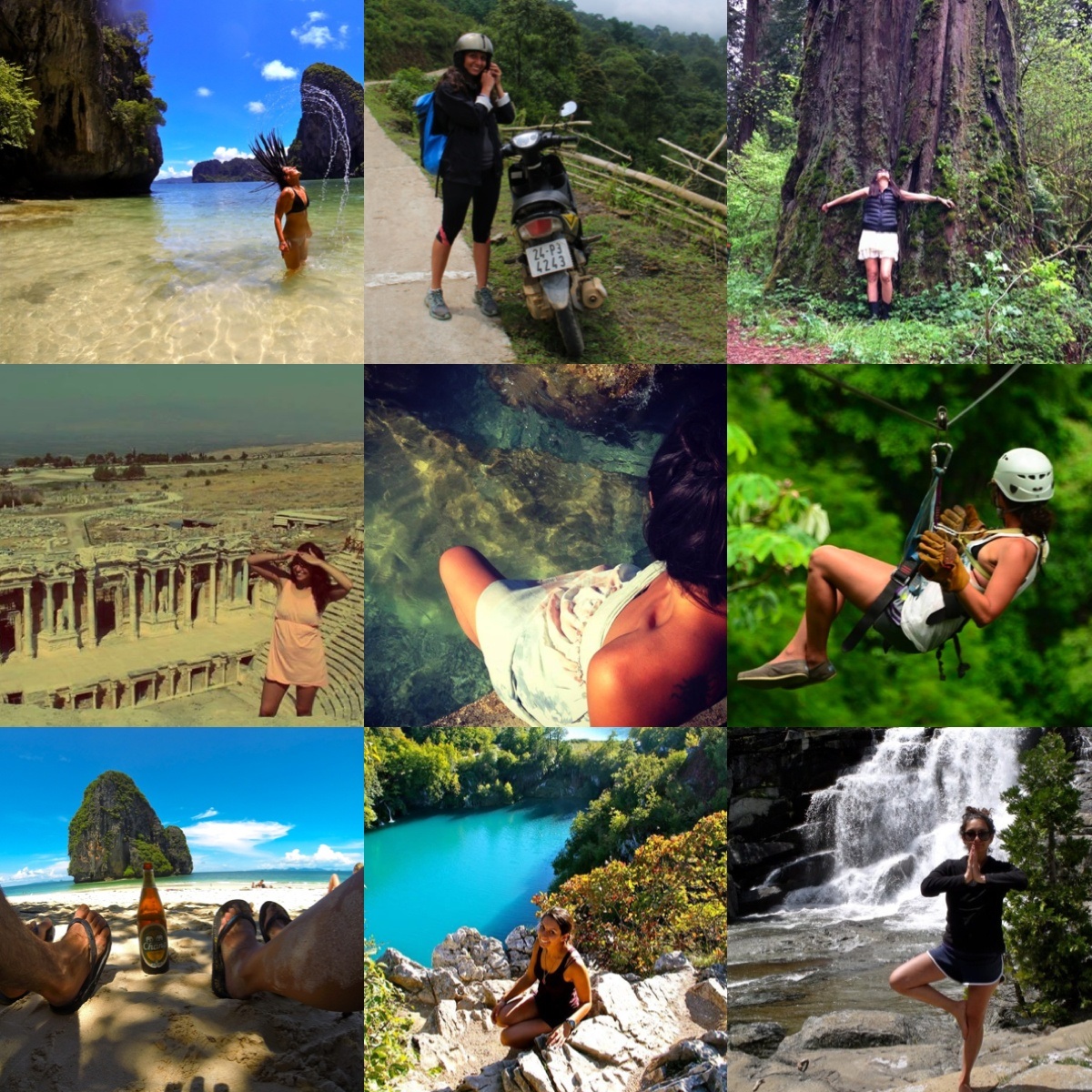 One day I picked up On the Road by Jack Kerouac and soon after I went through the The Dharma Bums, swallowing the texts into my soul, and instantly my heart was fueled with a desire and determination to travel and seek adventure. Now? Now I can't stop moving and learning and seeing all the beauty that world has to offer.
I am a southern California native with roots growing all over the place. I spent the last two years traveling around the world, meeting new faces, learning things about myself I didn't know about while overcoming challenges and obstacles that came my way.
In the last few years, I've met some amazing people away from home that I am blessed to call my friends and these experiences have definitely continued to open my eyes and inspire me to keep seizing the day. I believe that everything happens for a reason, whether it's the good, the bad or the ugly. From making a life in Humboldt County, to starting a travel blog and backpacking through Southeast Asia and hopping over to the Patagonian mountains, I would like to think that my overall experiences have led to be able do some of these incredible things.
Where to Start?
I compiled a list of Travel Resources to help pre-plan your trip including volunteer programs, cheap places to stay, and safety and health information. Check it out and if you have any questions I am an email away –> susan@adriftanywhere.com
If you have any questions or want some ideas, you can follow Adrift Anywhere on Facebook or subscribe to get updates on budgeting tips, travel advice and tips!