I'm itching to go back to Armenia, I was in my ancestral homeland was in 2007 and had an incredible experience. It was the first time I had ever been to the Caucus region and I was looking forward to the experiences that were ahead. Definitely off the beaten path, Armenia is not the easiest landlocked country to get to with only two open border entries: Georgia and Iran. Though for backpackers and history buffs alike who are looking for a country to explore that is not over-run with tourism and is genuine, Armenia is making its way onto their radar. Most travelers who visit Armenia tend to have familial ties back to Armenia or are of Armenian descent so it's exciting to me when I meet someone who has been to Armenia but is not of Armenian.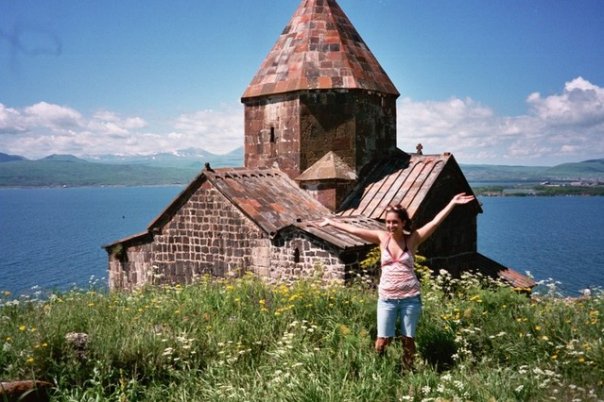 A popular route for backpackers making their way to Armenia is by way of Turkey through Georgia, and then into Armenia. The border between Armenia and Turkey is closed over political reasons, so the best option of driving is to come in from Georgia.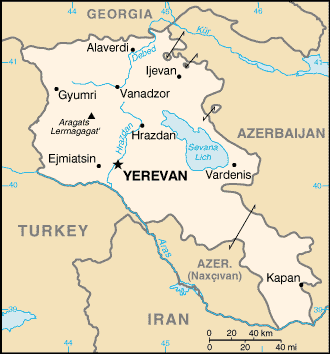 Here are 9 Reasons to Visit Armenia:
Armenia is Affordable
Visiting Armenia is extremely affordable for tourists, vacationers, visitors, etc. Good food is inexpensive, reliable transportation is low cost and accommodations can be found at reasonable rates. The cost effectiveness offers a great deal of appeal for anyone wanting to spend time thoroughly exploring Armenia for an extended period of time. Armenia is currently ideal for anyone traveling on the backpacker's budget.
Here's a break down of cost essentials :
Three course meal for two: $20
1 bed room apartment outside city center for 1 month: $200
Local bus ticket: 25 cents
Beer: $1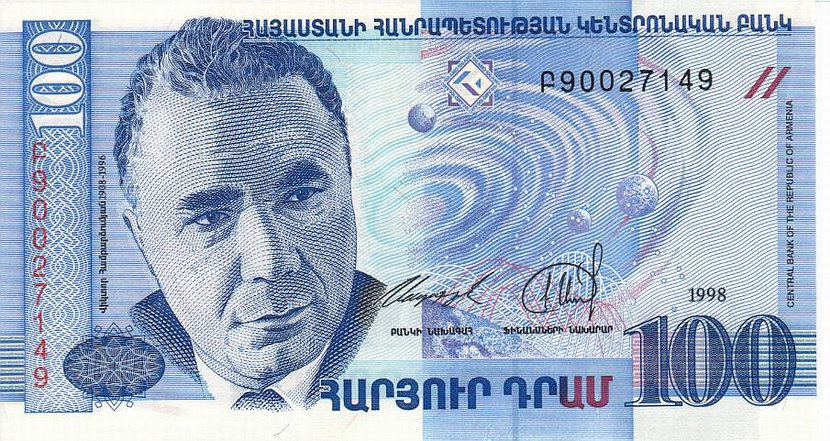 Armenia's Geography and Landscape is Vibrant
The geography of Armenia is extremely diverse, making it an amazingly interesting country that is now only 11,484 sq miles. I say 'now' because the size of Armenia has dwindled since the last century and many regions which were part of Armenia is now within Turkey. Mt. Ararat — one of the major symbols of Armenian identity is not part of Armenia any more, but there is a magnificent view of it from the valley.
Armenia is a landlocked country with highlands of green meadows, rolling hills, alpines ridges, fertile valleys, virgin forests and fresh water lakes and snaking rivers. Many times you can see small villages from mountain tops and they all look like majestic. Armenia was actually known as "land of the lakes and rivers" and rightfully so. Armenia's most well-known fresh water lake, Lake Sevan is even the highest altitude lake in the world.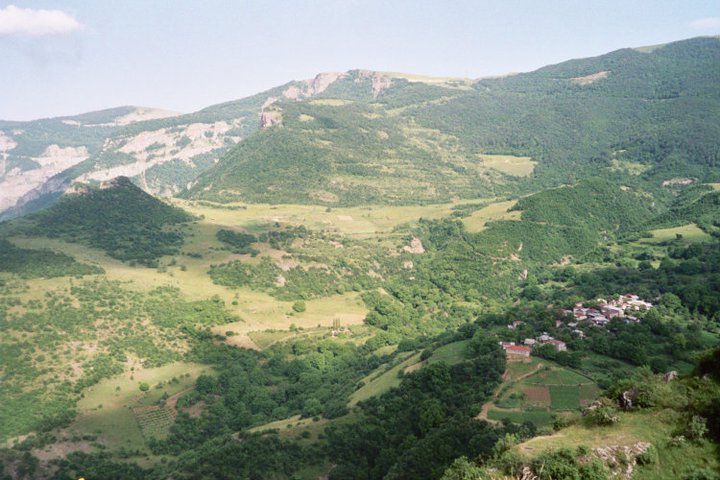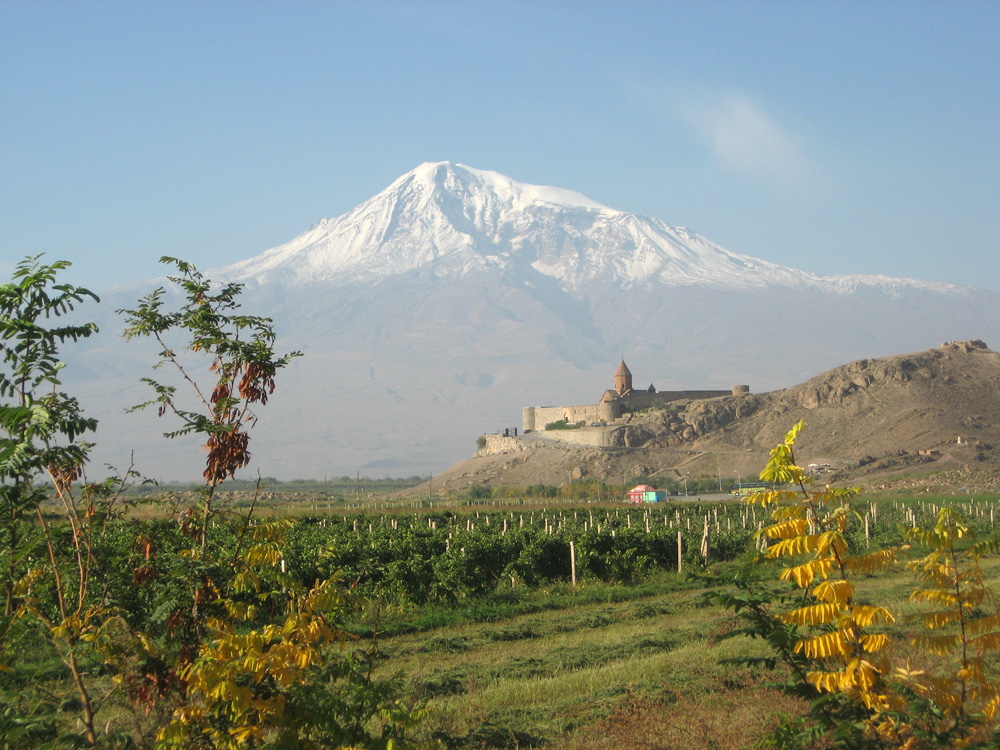 Armenia's Diverse Wildlife
If you are a wildlife and nature lover, Armenia has several species of animals that are specific to the caucus region, sadly many which are endangered because of unregulated hunting and poaching even though hunting permits are required. Some of the rare species include the Armenian mouflon, Bezoar ibex, Mideastern brown bear, imperial eagle, European roe deer, wild boar, the golden jackal, gampr (type of dog specific to the highlands of Armenia) and the swamp cat. Many animals in Armenia are in danger becoming extinct because of illegal poaching, including the ibex and leopard, of which a few years ago only 15 were left.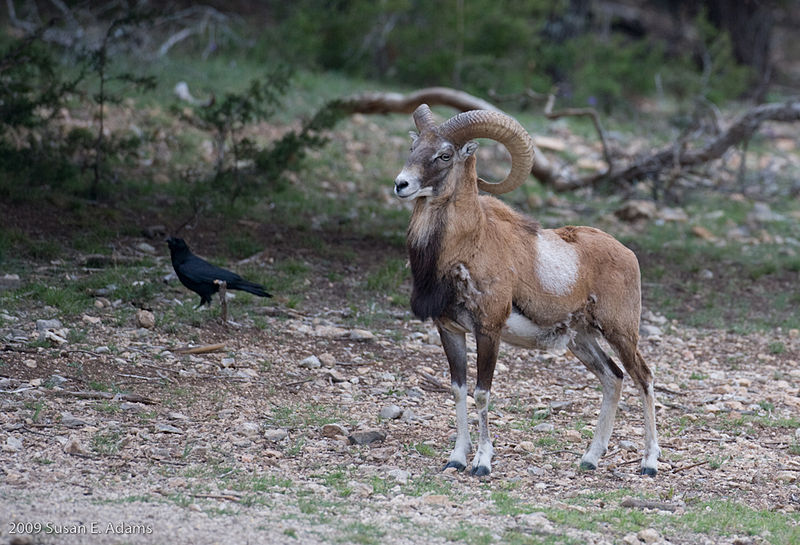 Armenia's Amazing Architecture
Armenia has some of the most beautiful architecture that dates back to the Urartu Dynasty. Not much could be said about the abandoned buildings left behind from the USSR era, but buildings that had been designed and constructed with careful thought are astonishing. They have lasted through the centuries and are beautiful works of art. Some of my favorite buildings are monasteries from the 7th-12th centuries built on the side of mountains, built inside mountains, forests for protection from invaders, steep cliff sides and isolated villages. There is so much detail and artwork carved into the stone buildings and paintings still visible on the ceilings. Walking into or around one of the ancient and medieval monasteries can have a spiritual effect on someone.
 Historical Landmarks
With the seemingly infinite relics and buildings strewn across the landscape, Armenia as a whole could almost be considered a history landmark. I'm not exaggerating. Anywhere you go, you will find something or someplace that has significantly impacted the history of Armenia. For example, the Erbuni Fortress that dates back to the Urartu Dynasty is in Yerevan, the nation's capitol or Temple Garni a pagan temple from the 1st century are just a couple of sites that you can visit.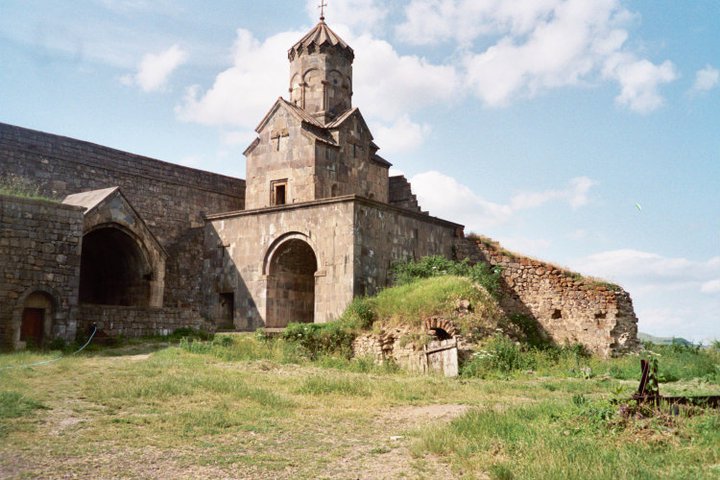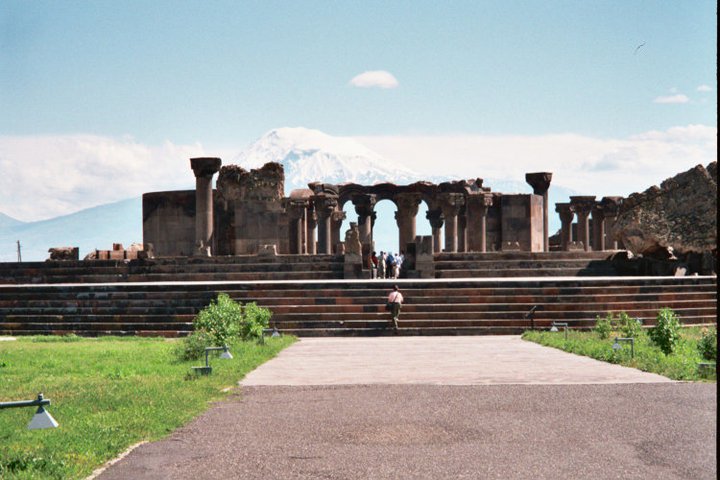 Armenia's Talented Artisans
There are a lot of underrated and unappreciated artists in Armenia. From tapestries, sculptures, painters crocheters, potters, seamstresses, wood carvers, and carpenters. One of my favorite places to find handcrafted artwork is the Vernisage in Yerevan. The Vernisage is a street or flea market with a culmination of artists and vendors selling unique gift items, jewelery, art work, purses, antique items left before from the days of the USSR, rugs and instruments. There will be no shortage of art with Mt. Ararat depicted somewhere or of a pomegranate, both national symbols of Armenia.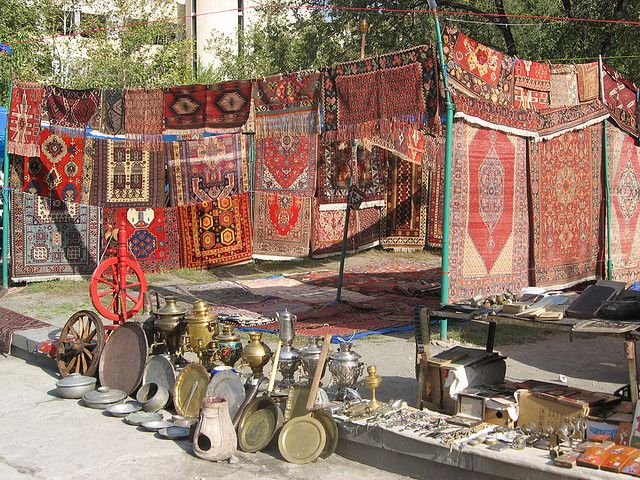 Lively Entertainment
If you're looking for a Euro-style night life with clubs and parties, you won't find it in Armenia. There are bars and dance clubs of course that are fun like the "Opera House" but Armenia has an alternate night life style that is well worth the experience. You'll find an intellectual type of evening entertainment with bustling cafes, jazz clubs, the ballet, the opera. Both the ballet and opera in Armenia are very prestigious institutions and if you think back to symphonies, Aram Khachaturian, the composer of the world famous Sabre Dance and Spartacus were written for ballets performed at the Armenian National Academic Theatre of Opera and Ballet. Get tickets!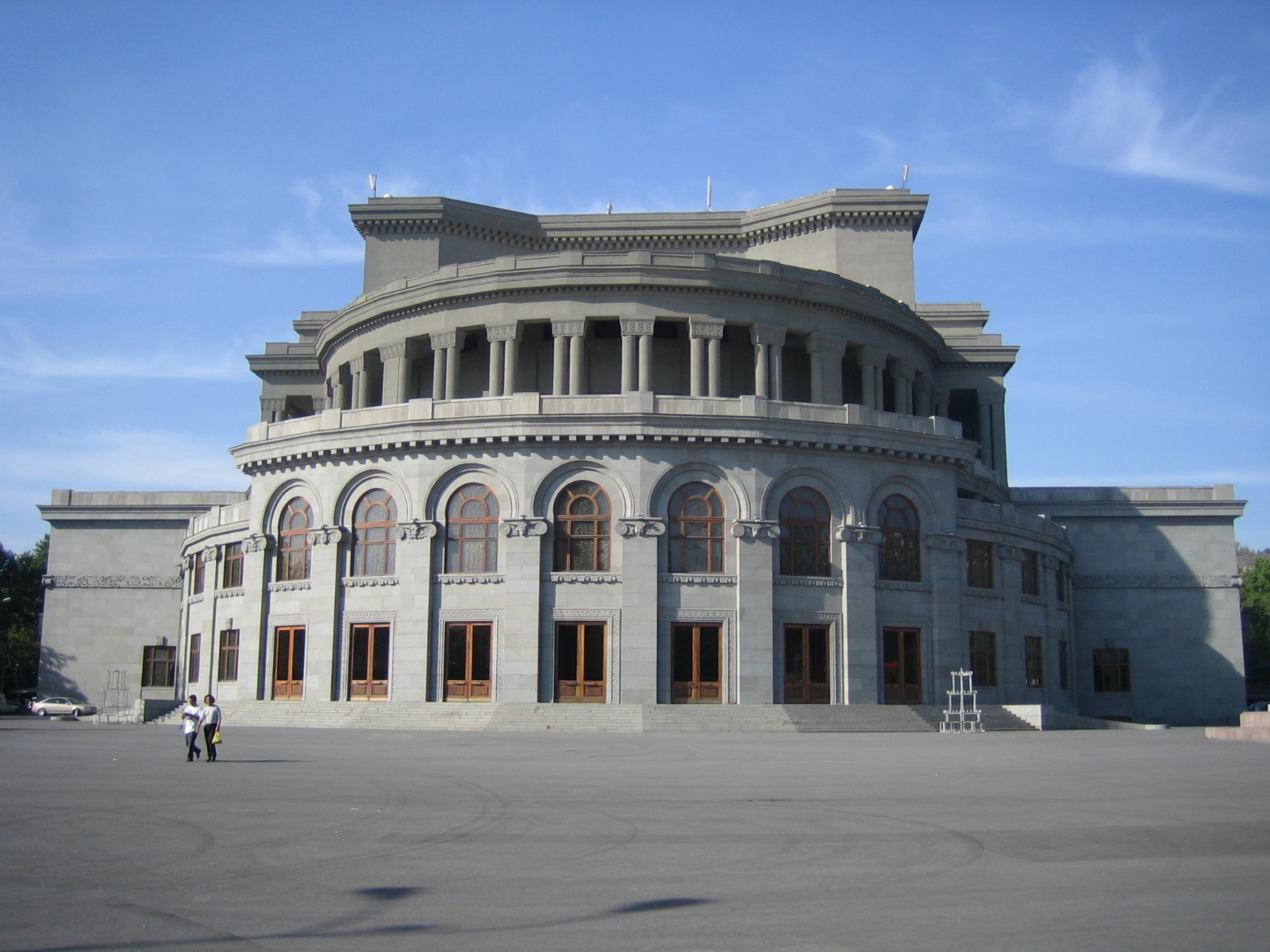 Armenian Drinks
The alcohol in Armenia is cheap in price, but not in quality. You know the drinks are good when Winston Churchill proclaims that his favorite Brandy is Armenia's Ararat Brandy. If Brandy isn't your thing, then you must try the fruit wine that you can find for sale in different villages like mulberry wine or walnut liquor.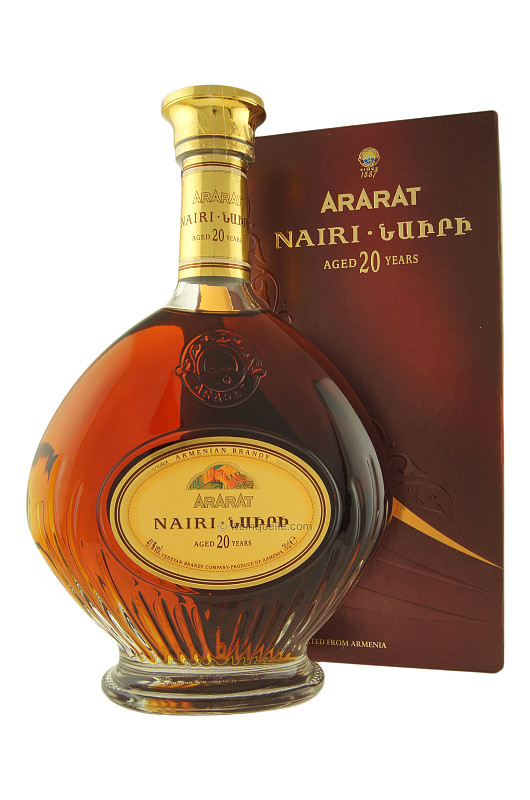 Armenia is Safe
Armenia is a safe country. The people are kind and very hospitable so don't be surprised if you're invited to a strangers home for xhorovatz (Armenian barbeque) or khash meal (similar to menudo) or even a cup of Armenian coffee and have your fortune read. You may get a few (or several) curious looks if you stand out because people might be wondering as to why you're visiting Armenia. As I said, most people who visit Armenia are typically of Armenian descent, but that is changing. Go to Armenia with an open mind and use common sense, but overall you can expect to feel safe and at home.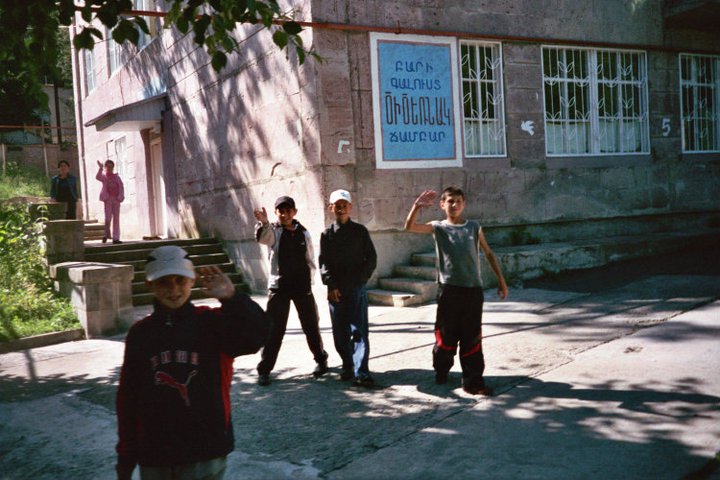 So that is the short version on reasons why to visit Armenia. Stay tuned for a detailed travel guide with photos, tips and advice because Armenia does have so much to offer! If you're planning to visit Armenia let me know! I would love to hear about your travel plans and answer any questions for you
If you enjoyed this post, why don't you follow Adrift Anywhere on Facebook or subscribe to get updates on budgeting tips, travel advice and tips!
Susan is a travel and lifestyle writer from Los Angeles, California. A lover of the outdoors, beautiful landscapes and different cultures, she's been on the road for the last 6 months in backpacking Southeast Asia and Argentina. Her loves include strong coffee, pristine beaches, a challenging hike and luxury-budget traveling.
Latest posts by Susan Aksu (see all)