Experience the most luxurious wine retreat in Mendoza, Argentina at Posada Salentein. I would consider Posada Salentein, nestled underneath the foothill of the Andes, is the oldest winery in Valle de Uco, Mendoza. The winery is on 4,942 acres of land and are makers of premium wines including Salentein, Killka and Portillo, some of Argentina's best malbec wine options.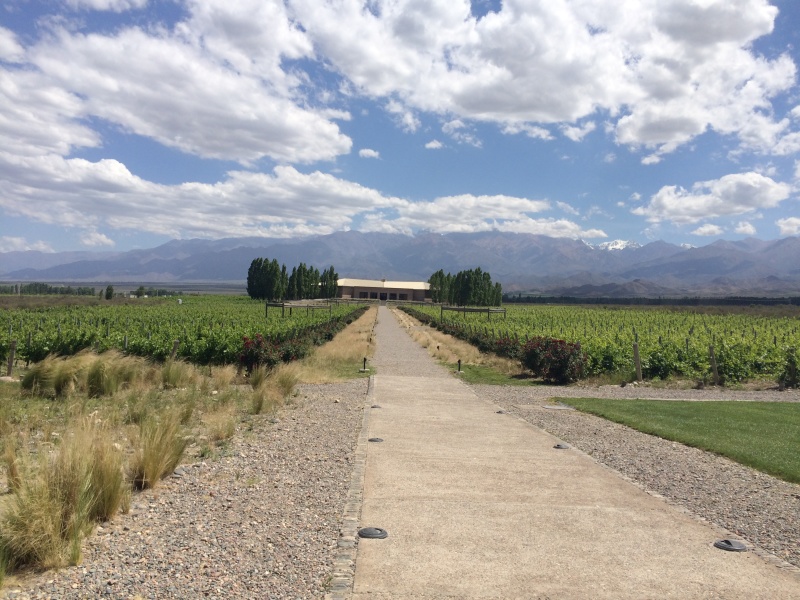 Make a reservation with Posada Salentein using Booking.com
My three day stay at the boutique wine hotel, Posada Salentein in Valle de Uco, offered both luxury and a selection of outdoor activities, which is ideal for anyone who is looking for an opportunity to not only relax and enjoy great comfort, but also for anyone looking to experience Argentina's natural beauty first-hand.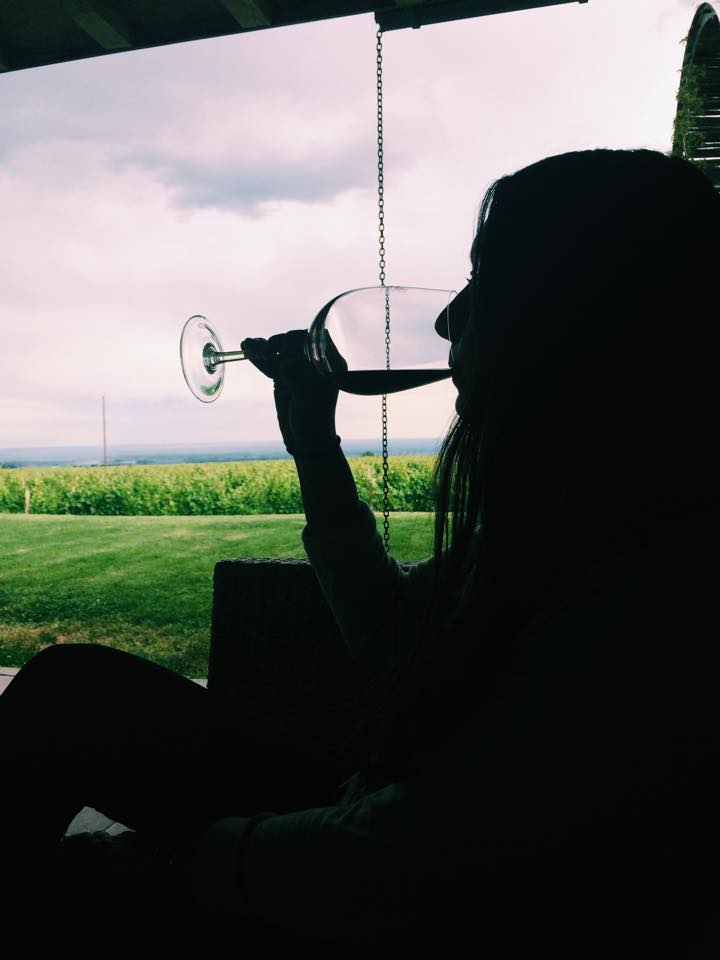 Posada Salentein is located on the vineyard's property, but the actual winery is about 3 kilometers up a private driveway lined with tall Alamos trees so you have privacy from the wine-tour visitors. The accommodations are set in an absolute serene setting surrounded by grapevines, jasmine flowers and walnut trees. It is impossible to escape the views of the vineyard sprawling across the valley.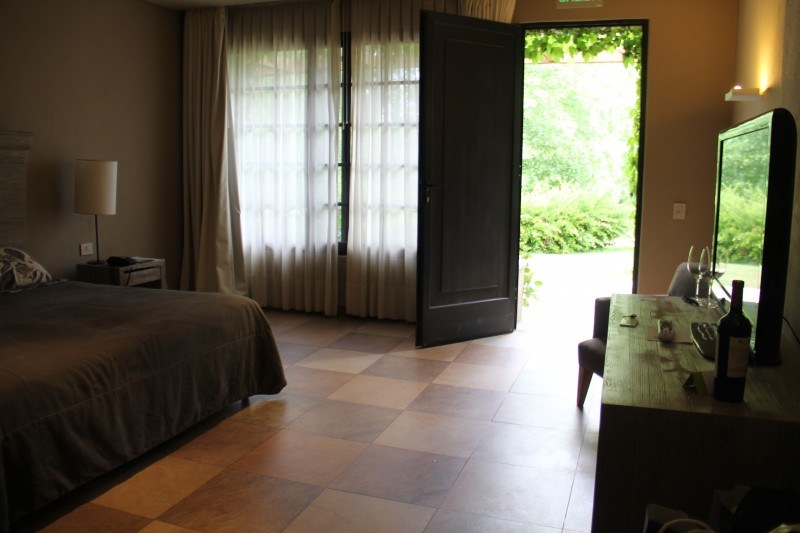 The room was very spacious and modern with plenty of space to settle our belongings and to move around during our stay.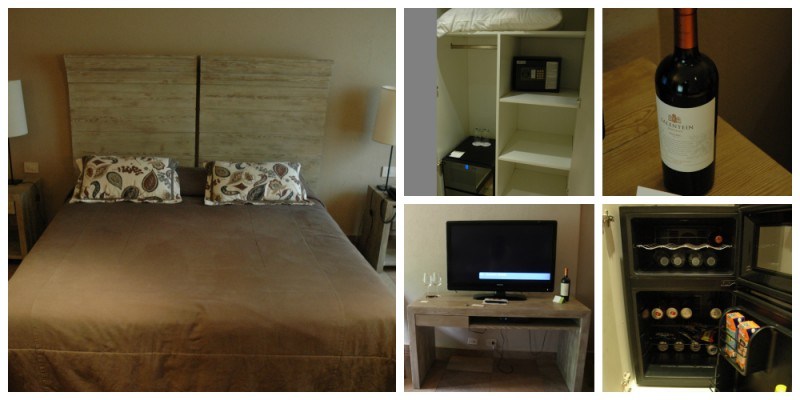 Our superior room featured a large flat screen TV, a minibar, safe, large closets and large windows so you get a picturesque view from the bed. When we arrived to our room, we had a bottle of 2013 Salentein's Malbec Reserve waiting for us as a welcome gift.
The Posada Restaurant
Breakfast is ready at the Posada restaurant, which is across the patio of the restaurant with floor to ceiling windows facing the acres of grapevines beside the foothills of the Andes. During our stay, the weather was beautiful and crisp so breakfast was spent on the terrace looking out to the vineyard.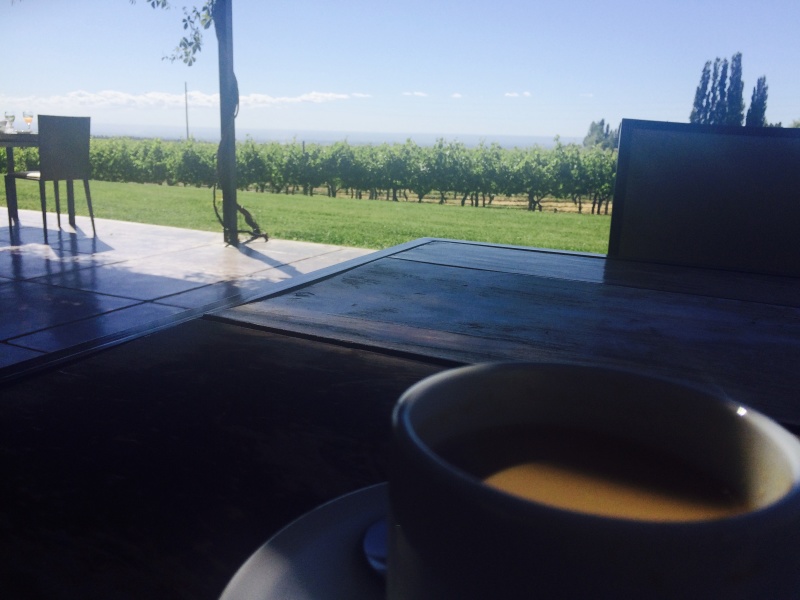 For Dinner at the Posada restaurant, which is only open for posada guests, three course dinner with a continuous flow of Salentein wine is served. Each course is paired with wine, which varies from steak to seafood as the main dish that alternates each night. There are two restaurants here, the other being Killka, which is next to a wine bar located at the bodega open to anyone. The fact that the Posada's restaurant is exclusively for guests offers a very private and privileged dining experience.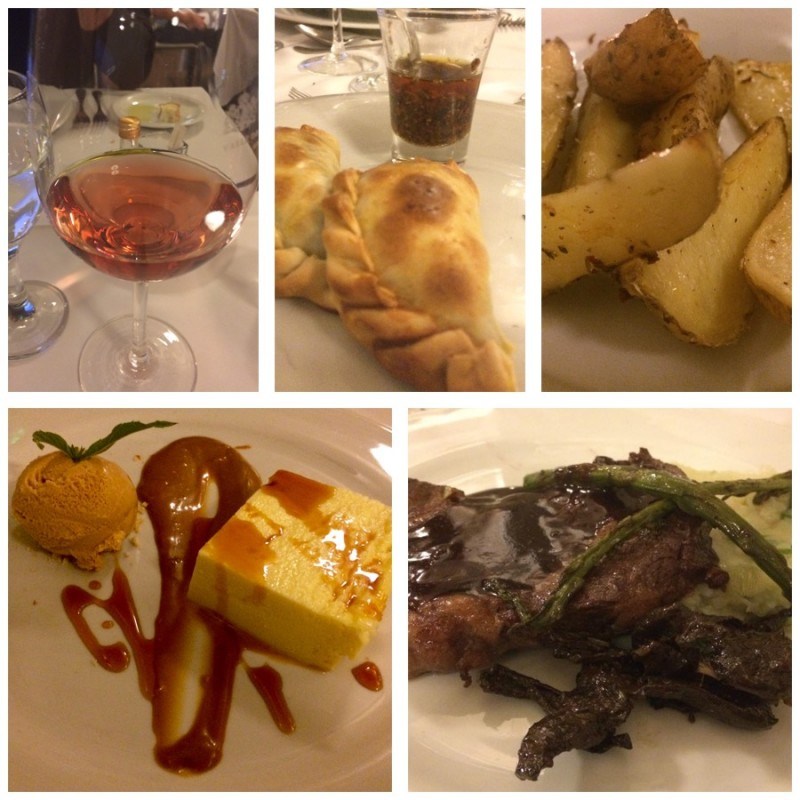 I Ate – The restaurant featured an asado on our first night, which means endless BBQ from the parilla. Side dishes included tasty empanadas, vegetables, dessert all paired with Salentein wine. On our second night, we were offered a selection of options from the menu with several courses. The options ranged from steak to seafood as well as similar side dishes from the evening before.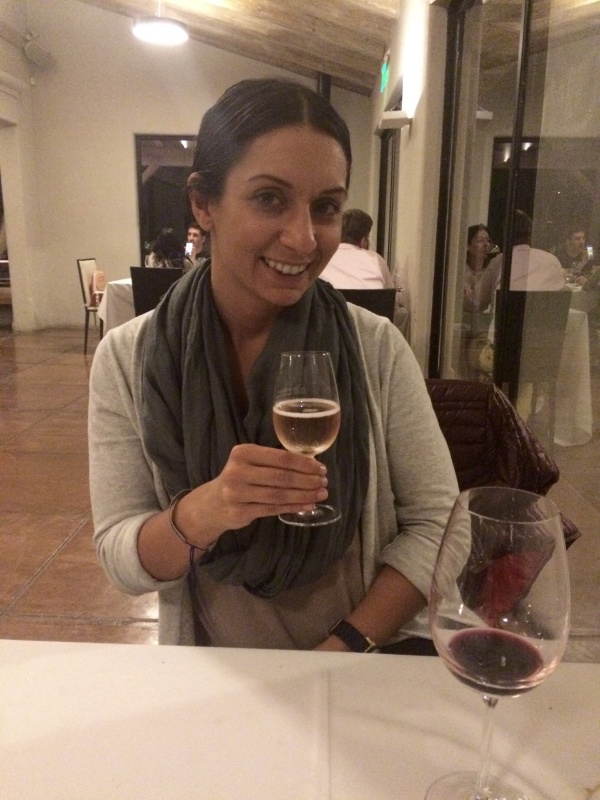 Activities
One of my favorite things to do at vineyards, albeit a bit bumpy, is riding a bike through the property. Guests of the Posada can borrow one of the five single speed cruisers to explore the winery and can also venture off to other nearby vineyards.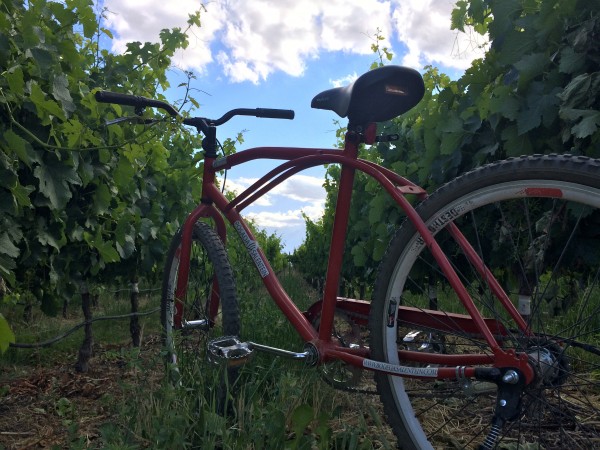 Wine Tour at Bodega Salentein
If you are staying at a vineyard, of course you will want to have a tour and do tastings! Tours of Bodega Salentein are complimentary for all guests.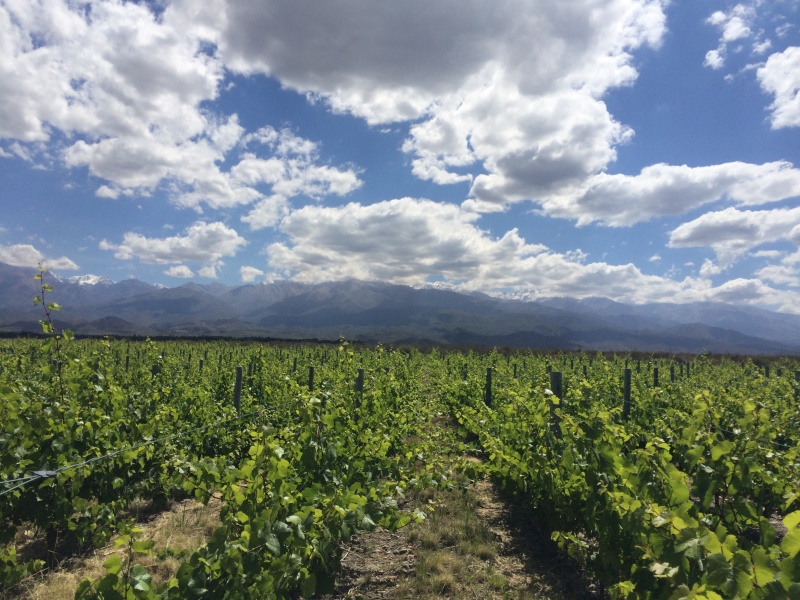 What is totally unexpected of the winery given its location and its surroundings, is how futuristic it felt. When you first arrive, you feel like you are in a posh metropolitan building. It does not end there! After you meet your tour group, you walk to the actual winery which is underground and you go down in an elevator– it was very unexpected, but very intriguing and even mysterious.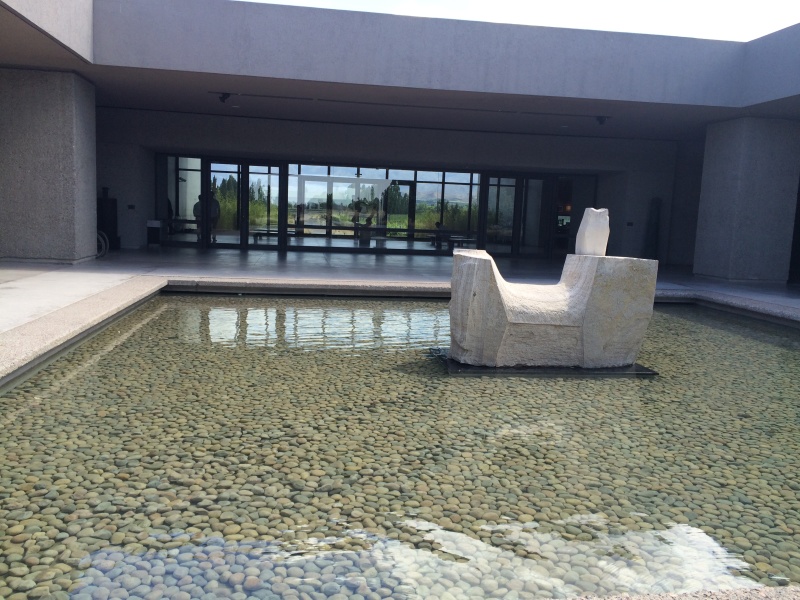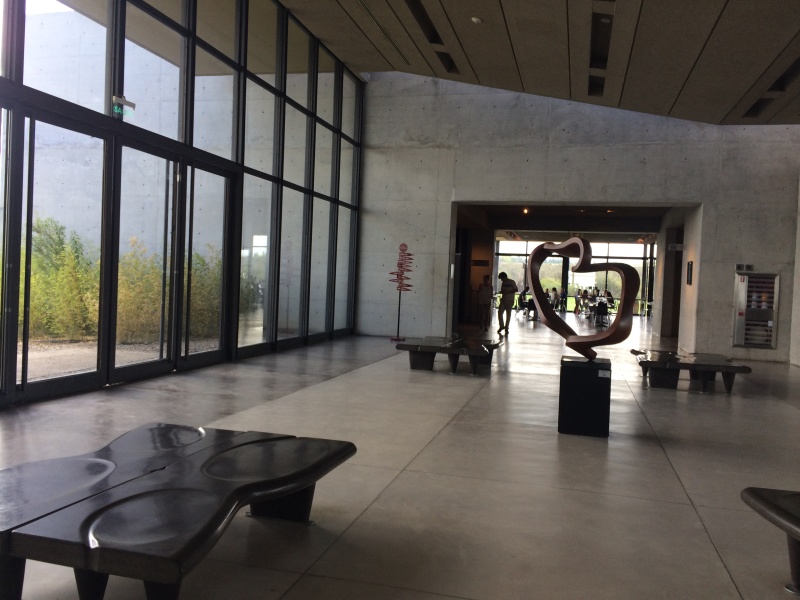 During the tour of the bodega, our guide was extremely knowledgable about the vineyard, the processes of making wine and she also made the experience enjoyable. You will be shown to the stunning cellar, which houses the French Oak barrels of their premium lines of wine. One of the most unique features of the winery is that the barrels are organized so that there is an opening in the center of the room, which has a nautical star in the center and houses a beautiful piano. How's that for a first in a wine cellar? Two times per year, the vineyard hosts a concert in the cellar with amazing acoustics.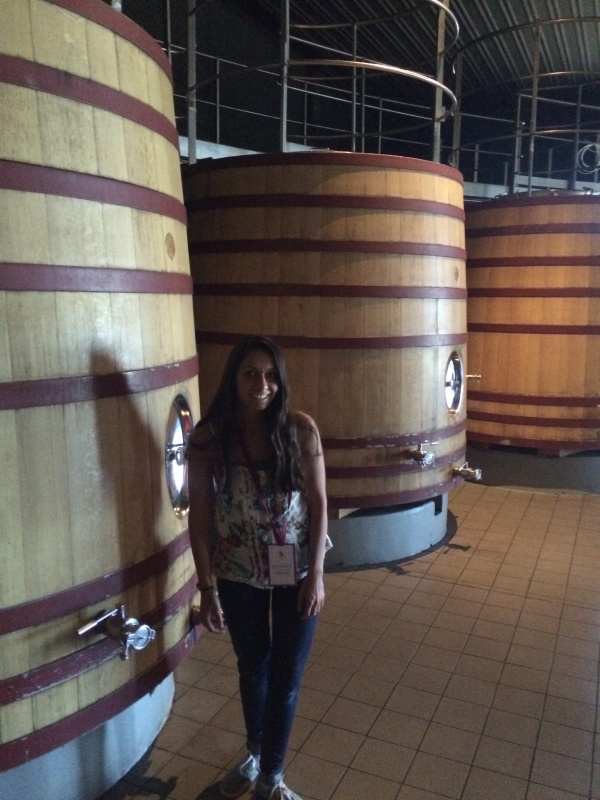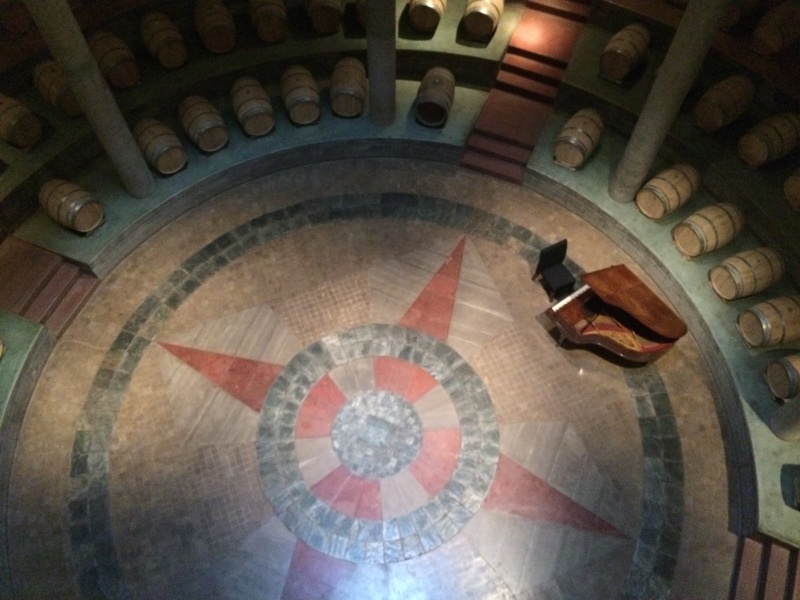 From one of the upper levels you can peer down into the opening of the cellar and see the organization of the wine barrels around a nautical star in the center of the room quite clearly. At the end of tour, our guide took us to a stone tasting room where we paired wine with cheese fruits.
The Bodega's Art Museum
The entire property hosts not only the vineyard and lodging, but also an art museum that features contemporary art from both Europe and South America. The selection of artwork is modern and is worth the stop.

Horseback Riding at Finca San Pablo
Once you are done with the wine tour, you can arrange a horseback riding session through the Salentein's Finca San Pablo. You can arrange a drive to the finca where you will ride horses through Alamos roads and walnut groves all with a view of the snow capped Andes. It's quite beautiful and scenic.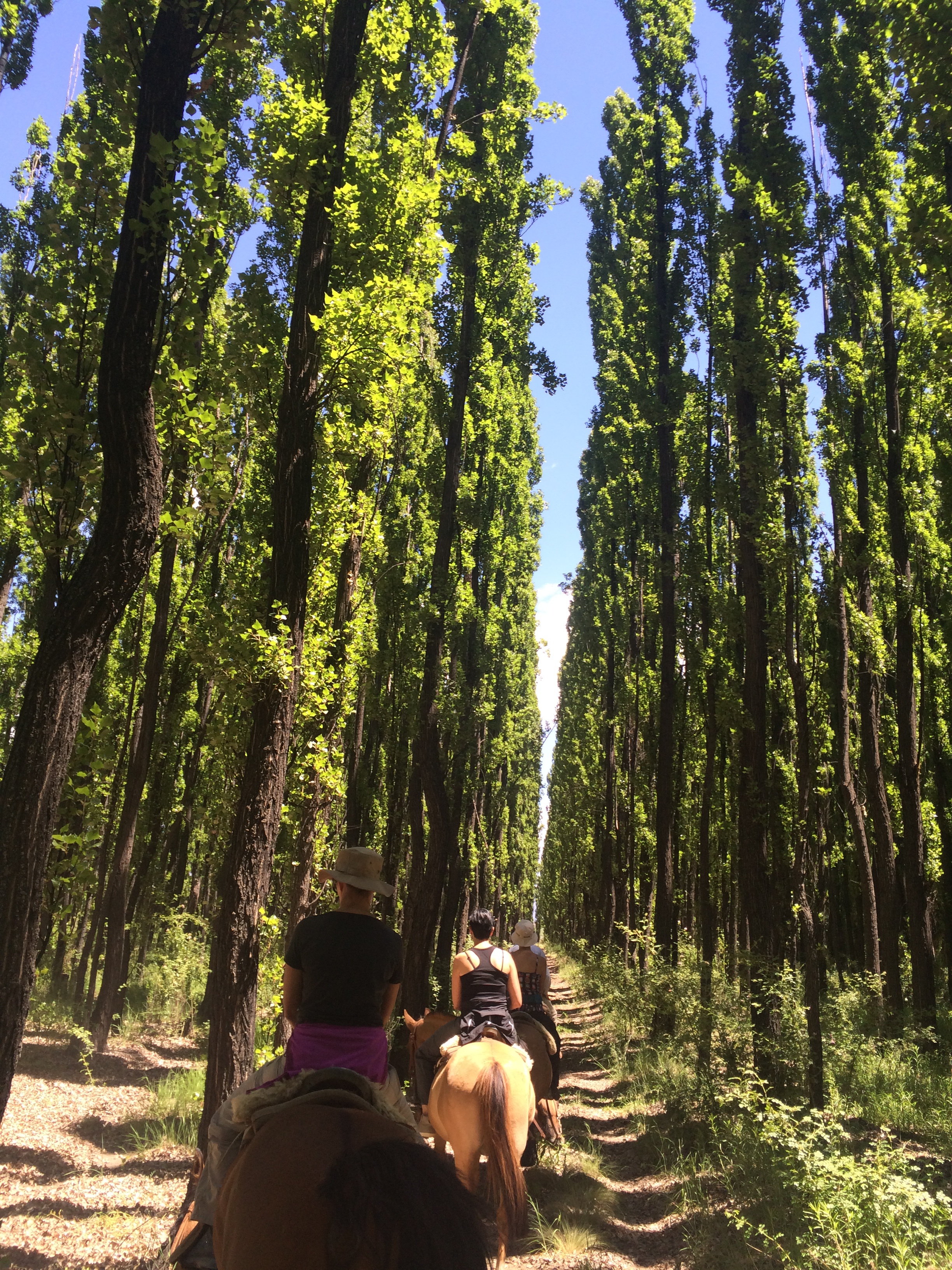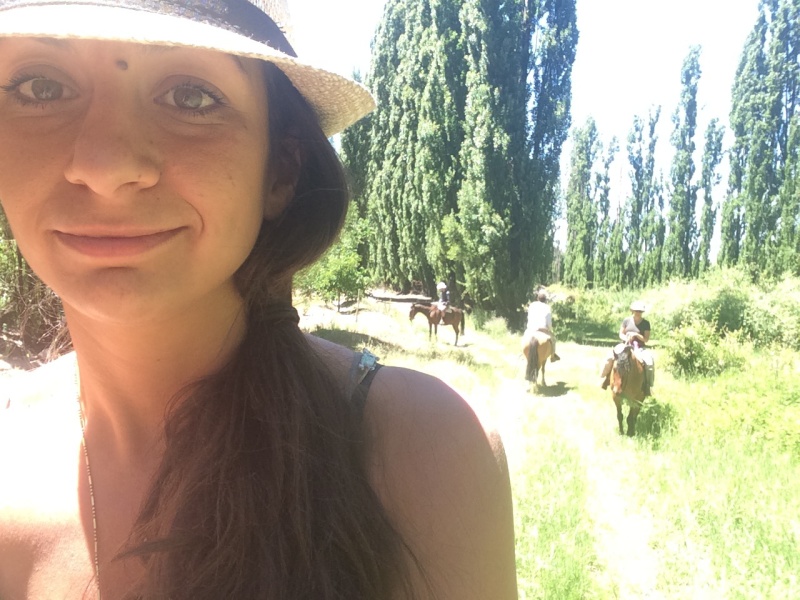 Swimming Pool
Once you have completed your  wine tour/tasting and horseback riding, you can lounge by the pool if the weather is nice and enjoy a view of the acres of vineyards.

How to Get to Posada Salentein
By Bus
You can get to Valle de Uco on almost any budget. The most economic option if it's only 1 or 2 people traveling would be by bus from the Mendoza City Bus Terminal. Both Buttini and Cata Internacional drop passengers off in the Tupungato Bus Terminal for 40 pesos. From Tupungato you take a metered cab to the vineyard of your choice, which can cost 150-250 pesos.
By Taxi
You can take a taxi from Mendoza city center to a vineyard in Valle de Uco which may cost about 450 pesos. You can try to agree on a price ahead of time or go by the meter. In my experience, I've asked how much a trip from point A to point B and they still turn the meter on which is probably better
By Hired Car
You can arrange a day trip that will take you and your group to Valle de Uco with a private car. They'll take you to each vineyard included in the itinerary and stop somewhere for lunch for about $100 USD.
Last Thoughts
Overall, Posada Salentein and its vineyard is a wonderful luxury retreat in Valle de Uco and I do recommend it to my readers who are looking for a comfortable stay in Argentina's Mendoza wine country. Posada Salentein offers a combination of luxury essence, fresh air and a unique experience which you can only find here.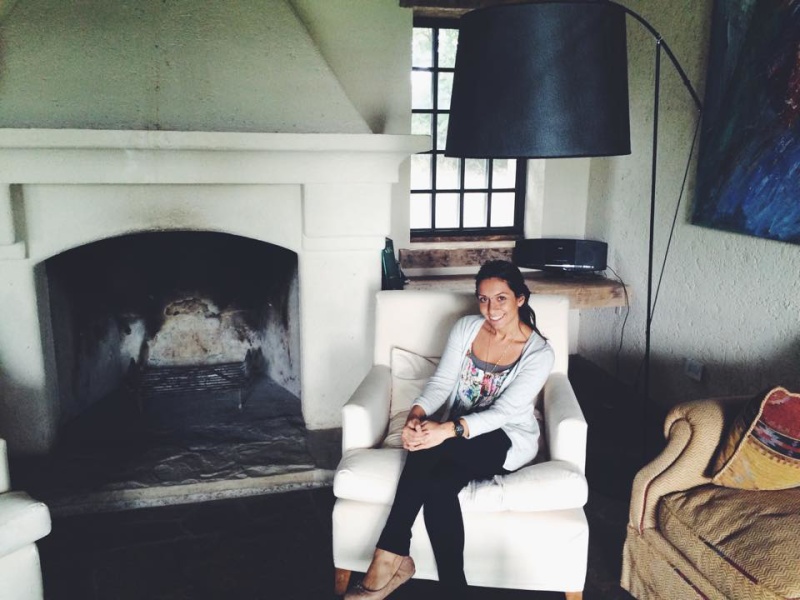 Cost: The nightly rate of Salentein Bodega is reasonable at $175 per night without the dinner options and $280 per night with dinner. I highly recommend including the dinner, it is too good to pass up! Breakfast is included.
Wifi: They have fast wifi!
Reserve: Make a reservation at Posada Salentein using Booking.com
Would I return: Yes! I would return and I would come back with close friends. This would be an ideal trip for either a romantic getaway or weekend-girls trip, not so much for families with young children.
Disclaimer: I was a guest of Posada Salentein during this stay, however my review and opinions are completely unbiased and are of mine alone.
If you enjoyed this post, why don't follow Adrift Anywhere on Facebook or subscribe to get updates on budgeting tips, travel advice and tips!
Susan is a travel and lifestyle writer from Los Angeles, California. A lover of the outdoors, beautiful landscapes and different cultures, she's been on the road for the last 6 months in backpacking Southeast Asia and Argentina. Her loves include strong coffee, pristine beaches, a challenging hike and luxury-budget traveling.
Latest posts by Susan Aksu (see all)