I love camping, but I don't do it as nearly as much as I would I like to. One of my favorite parts of camping, whether I've been backpacking or car camping is cooking with my friends after spending the day exploring the trails or just hanging out in nature. Food and fire are universal elements when it comes to bringing people together, so meal time on camping trips is a nice way to get everyone in one spot to chill while enjoying good company and good food. If you're going to cook in nature, you have a few options. When cooking on a fire ring you're pretty much set to cook anything with the help of skewers, some knives with a round-up guide and some aluminum foil. However, that is not always an option considering fire-danger warnings, which makes it illegal to light a campfire and also there just might not be a ring available. For these occasions, my two favorite camping stoves are the JetBoil
and the Weber Q1200 Liquid Propane Grill
. These two items are must-haves in my book.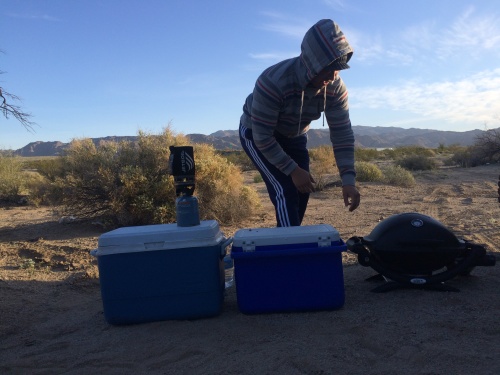 Weber Q1200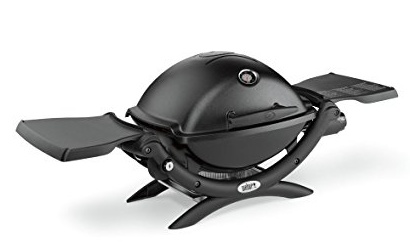 The Weber Q1200 is a fantastic grill. It heats up quickly and you can cook anything on it from kebabs, steaks, eggs, PANCAKES, fish, just about anything you could possibly want. Just remember to keep the lid closed while you're cooking or else the temperature drops and prolongs the cooking process. The grill is a light cast aluminum and is easy to clean once you are done. What's great about the Weber Q1200 is that whether you are car camping or going to the beach with friends, it's compact and not bulky so it does not take up space. The propane tanks are neatly tucked under the grill and the surface trays fold back into the grill once you're done. I give this grill 5 stars!
I caught this little catfish on a camping trip on Lake Cachuma. We unhooked him and set it free into the lake because it was such a small little guy. Right before that we caught a larger catfish, which we cleaned and cooked on the Weber.
JetBoil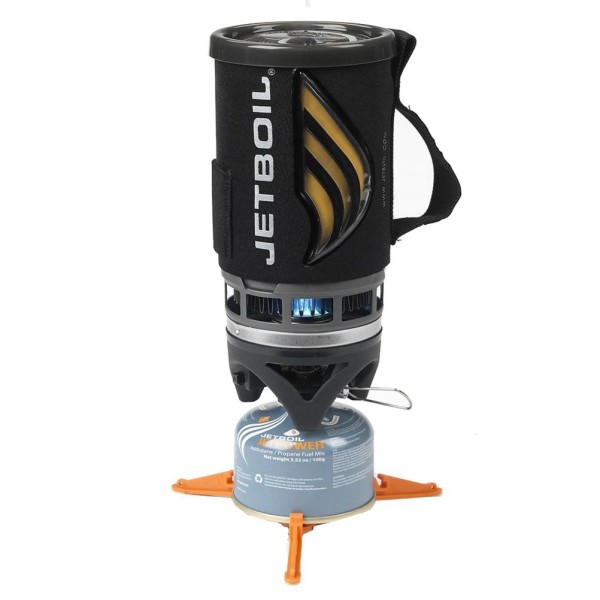 The JetBoil has been around for awhile and is common, so I am always surprised when someone hasn't seen or used it before. What's great about the JetBoil is its convenience to travel with. I highly recommend bringing it on international backpacking trips, but you will need to purchase propane for it once you land because it is illegal to bring them onto any flights. With the JetBoil, you can boil hot water in minutes and the results are endless but simple. My go-to dishes with the JetBoil are hard boiled eggs, rice with vegetables, ramen noodles (horrible), Mac 'n Cheese, and while it's not a dish … coffee of course. I don't have the additional stove tops that you can purchase for the JetBoil, but with those you can cook more "elaborate" camping dishes. On the JetBoil website, you can find user-submitted recipes and submit your own.
Here are a few examples of food my friends and I cooked with the Weber Q1200 and the JetBoil:
Last Thoughts 
Having both the JetBoil and the Weber Q1200 is really convenient on camping trips because you get to a) make delicious food and b) make coffee. Even if you have one or the other, you can make entire meals using both with a little preparation. I really enjoy the convenience of the size of each, their durability and their simplicity in setting it up. If you're looking into getting something just for backpacking and the occasional car camping, the JetBoil is the way to go. If you're more of a car camper, then go for the Weber. Either way, you can't go wrong!
If you enjoyed this post, why don't you follow Adrift Anywhere on Facebook or subscribe to get updates on budgeting tips, travel advice and tips!
Susan is a travel and lifestyle writer from Los Angeles, California. A lover of the outdoors, beautiful landscapes and different cultures, she's been on the road for the last 6 months in backpacking Southeast Asia and Argentina. Her loves include strong coffee, pristine beaches, a challenging hike and luxury-budget traveling.
Latest posts by Susan Aksu (see all)