While there are several ways to book hotel stays, PointsHound, a website which offers discounted hotel rates sets itself apart from the rest because when you book a hotel stay, you earn airline miles or points for any of their 18 partners of your choosing. How great is that? It's an easy way to earn extra miles.
Here is the list of their partners:
Alaska Airlines MileagePlan
American Airlines AAdvantage
Asia Miles
BitCoin (read this guide to know more)
Aeromexico Club Premier Kmp
Flying Blue
Frontier EarlyReturns
HawaiianMiles
Icelandair Saga Club
Jet Airways JPMiles
JetBlue TrueBlue
Multiplus Points
PINS
Turkish Airlines Miles & Smiles
US Airways Dividend Miles
Virgin America Elevate Points
Virgin Atlantic Flying Club

(Bitcoin is on the list of partners, but I don't believe they exist anymore and the CEO just got in some major trouble over unlawfully creating currency.)
What's unique about PointsHound is the fact that you can earn airline miles while booking hotels through a 3rd party website. PointsHound also has its own loyalty program that allows you to earn more miles when you are a frequent customer, basically the more you book the more miles you'll each with each booking.
How it Works
The more reservations you make through PointsHound, the more miles you will earn. To earn miles the first step is to sign up and create an account. It is free to join and is quick to do so.
For up to the first 5 reservations you make through PointsHound you will earn 3-8 points per dollar, for 6 to 20 reservations you will earn 5-10 points per dollar and for over 20 reservations you can earn 7-20 points per dollar. The exact amount of points you can earn per dollar is based on the loyalty partner you choose to earn points with. When you search for hotels, you will immediately see how many points you will earn with your stay.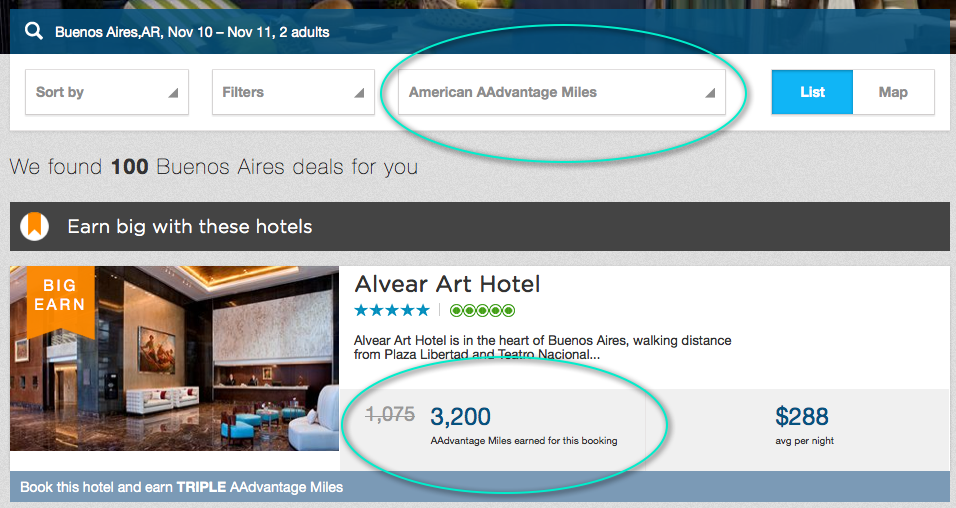 The point system is based on 3 tiers so what is displayed above is for Tier 1 users which earns 3-8 points, but it's also a special offer that allows me to earn Triple AAdvantage Miles towards American Airlines making the total 3,200 American Airline miles. The more reservations I make using PointsHound, the more miles I will be able to earn in the future.

Every loyalty partner has a different offer for how many points or miles you can earn per night, but the best way to go about which airlines to go with are the ones that you are likely to redeem for flights and don't forget to consider partner airlines that you may wish to fly with in the future. For example, American Airlines is a member of the Oneworld Alliance, so that means I would be able to redeem my miles with airlines like Japan Airlines, Cathay Pacific, Qatar, LAN, Finnair, etc.
How to Register Your Loyalty Program Number
In order to earn the miles towards the loyalty program/partner of your choice, you first have to have an account with that partner so that you can your information within your PointsHound account. If you don't already have one, you can do this for free by visiting the program's website and creating an account.
Once you have done that, create a PointsHound account. After you have done that, follow the next few easy steps to add your airline loyalty program information so that when you make a reservation, the points you earn will deposit into your airline loyalty program account.
Step 1- Click on Level 1 and scroll down to My Account

Step 2- Click on "Add New"

Step 3- Fill in all the required information, including the loyalty program and membership number.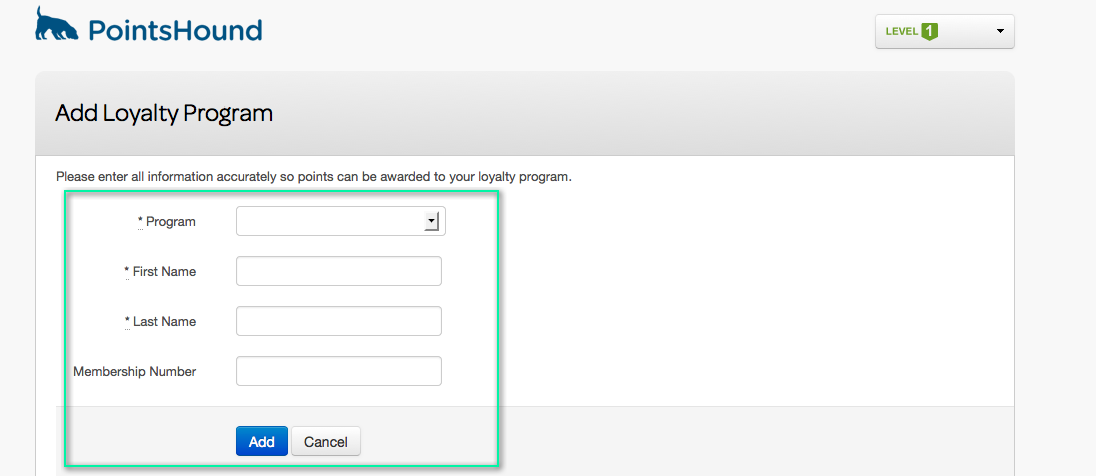 Once you have added all of the required information, you will earn the points or miles for that loyalty program as long as you select it when you begin your search. When you check out after finalizing your hotel selection, you will see how many points you will be earning and at what rate.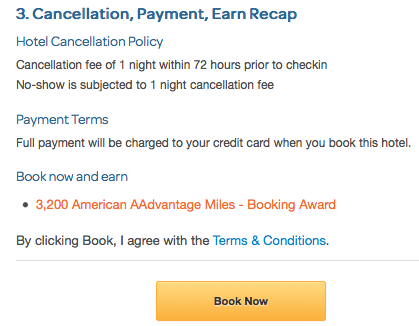 I have a referral link for PointsHound that will earn new users and myself 250 points towards a loyalty program, so if you would like to use it I would really appreciate it!  You can find that link here.
If you have any questions about using PointsHound or would like to share your own experience with it please leave a message in the comments below!
If you enjoyed this post, why don't you follow Adrift Anywhere on Facebook or subscribe to get updates on budgeting tips, travel advice and tips!
Susan is a travel and lifestyle writer from Los Angeles, California. A lover of the outdoors, beautiful landscapes and different cultures, she's been on the road for the last 6 months in backpacking Southeast Asia and Argentina. Her loves include strong coffee, pristine beaches, a challenging hike and luxury-budget traveling.
Latest posts by Susan Aksu (see all)