Cheap, long term travel is usually associated with Central America or South East Asia…Europe, not so much. While those regions are affordable on a backpacker's budget, the Balkans are a highly underrated region in Europe that is as affordable on a backpackers budget, safe, convenient and is still considered to be off the beaten path compared to Central America or S.E. Asia.
The region is still recovering from loss of tourism since the war in the 1990's and it could be due to the fact that many people still have images of a land in ruins embedded in their memories. The images people have of the Balkans may be a big factor in not being on the radar of many travelers, which would also account for the affordability even in areas that do experience higher levels of tourism.
This past August, we decided to road trip through the Balkans after spending two weeks in Turkey and I had an amazing time, the entire trip was enlightening.
Pre-planning a trip to the Balkans is not that easy, but like anywhere that's off-the-beaten path, some research and asking around to get some insider information goes a long way. Most of the countries we planned to visit had been going through a sort of rebirth or revitalization since the end of the war in Bosnia and the break up of Yugoslavia. Researching before hand is usually time well spent and can save headaches when you are actually traveling, and even if you have a well planned itinerary you can always just go with the flow once you get there.
What to expect: a plethora of art history, beautiful architecture, exuberant night life, good food and kind people.
You should also be prepared for the heavy and emotional aspects because remnants of war are still prevalent throughout major cities in Bosnia and Herzegovina and even in some parts of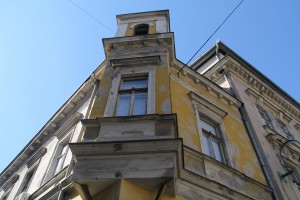 Croatia and Slovenia. Expect buildings and homes that have not been restored from mortar attacks and buildings and homes with sniper bullet holes covering their facades. It's heavy stuff and it's not something to look passed, but it's clear that the people living in these regions want to move forward and strive for a positive and an abundant future.

Even though this article will focus on the trip through the Balkans, here is what the entire trip actually looked like:
Two weeks in Turkey
One week in Bosnia and Herzegovina
Three weeks in Croatia
One week in Montenegro
Five days in France
This is what our Balkan's road trip looked like: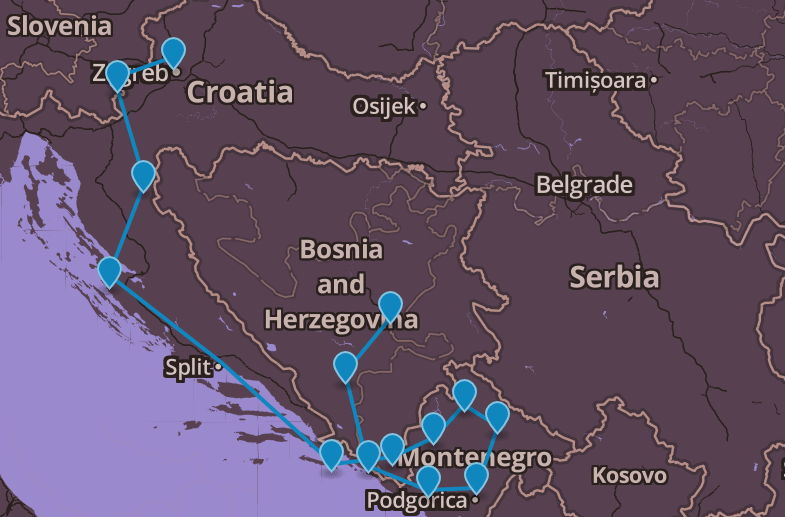 I started the trip on August 26 and flew back to Los Angeles on October 1 (36 days)
The two weeks spent in Turkey began in Denizli which is famous for Pamukkale thermal baths and from there we headed to the Turquoise Coast: Fethiye, Kas, Beldibi and Antalya.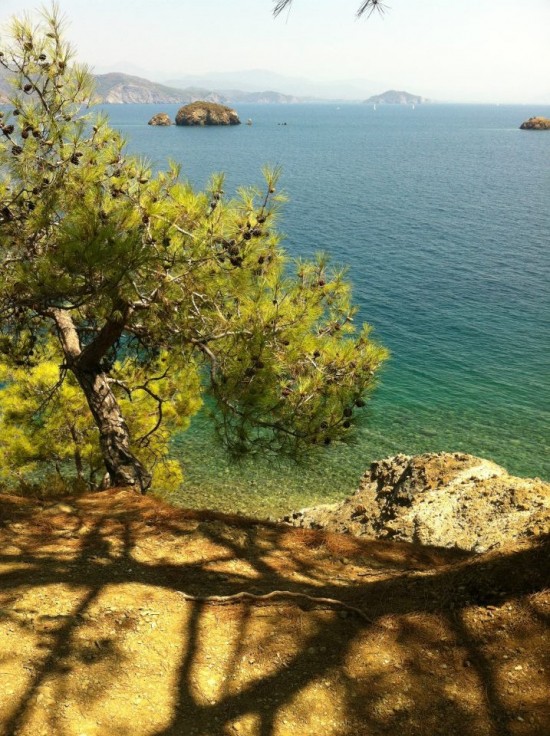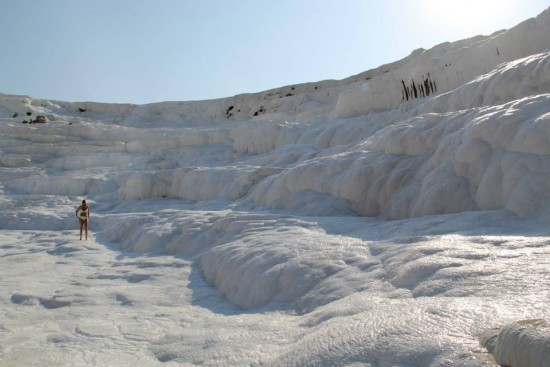 Our second week in Turkey was spent in Istanbul where we stayed in two different districts, Sisli and Bosphorus. We relied on public transportation to get around with the ferry metro, funicular, shuttles and public buses that are convenient to explore and get to different parts of the city.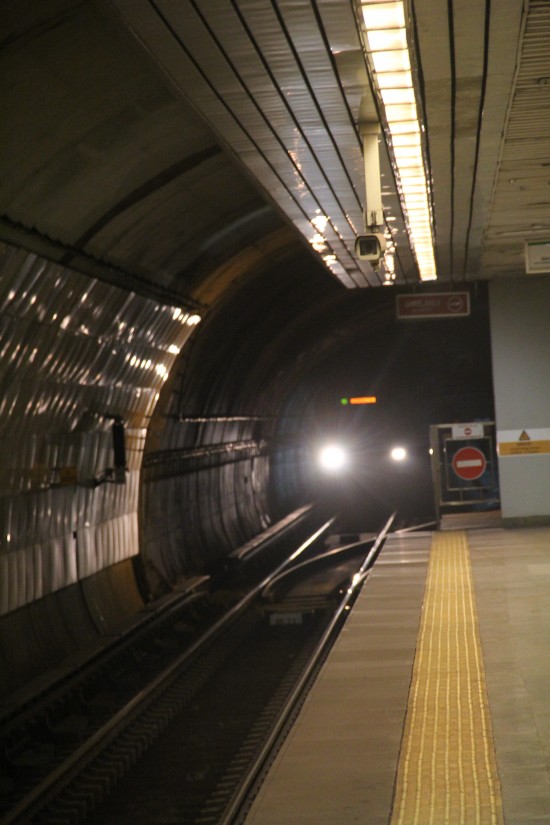 I recommend purchasing Istanbul-Kart which is a re-loadable transportation pass for a couple of reasons. Some buses will not accept cash or coins so you must have a card to swipe, if you don't have a card you may be out of a ride. Another reason the Istanbul-Kart is worth it is because you are charged a discounted rate for using it. You can pick one up and load them at grocery stores and kiosks throughout the city.

Leaving Istanbul
From Istanbul, we flew to Sarajevo with Pegasus airlines for $40. I have an issue with the lack of customer service with Pegasus airlines, but never the less, I was able to book a flight for less than what I would pay to fly from Los Angeles to San Fransciso
Why the Balkans?
I had so many friends ask me this question and I'd reply with "well, why not?" But really, for me there was a mystery to the Balkans and even though I have many friends who identify as Croat or Serbian, I didn't really know much about their culture.
I love the fact that my ancestor's culture, traditions and history were passed down to me because thanks to them, I can make a scrumptious boreg and a soujukh sandwich. Now I had the opportunity to learn and experience their culture in their homelands.
Before my trip, I was nervous about going to Bosnia and Herzegovina because sadly, the only thing that truly stuck out to me was seeing the horrific images of war on the news and as a fourth grader, not really understanding why this was all happening. Being there was an educational phase in my life, as are most of my traveling moments.
How to Budget for a Balkans Road Trip
My pre-budget for the trip was $2,000 assuming that I'd spend about $50 per day on food and lodging, but my goal was to stay under, which I did by about $500. I won't be factoring in the 5 days I spent in France because I was there visiting family and wouldn't be a fair account of my spending habits.
$50 per day is stretching it for the Balkans, but it's good to have a safety net amount in case of an emergency or unforeseen circumstances. In Turkey, where day-to-day expenses cost a bit more, $50 was just right, so it's a perfect amount to base your budget on. You're going to pinch and skimp a bit, but you shouldn't pass up on great food or a good night's sleep.
During my travels, I kept track of my spending in my planner. Anytime we stopped for gas, bought food or snacks, paid for a hostel, transportation fare, I jot it down. Then at the end of the day add it up and try to stay under the $50 mark as often as possible.
Budgeting for Food
If you try you can have a full, authentic dinner for under $5, breakfast for 50 cents, a beer for maybe $1. There are also chains of super markets and produce markets where you can buy fresh fruit or items to make sandwiches. In the morning we loved to stop in bakeries and pick up fresh bread and boregs for less than a dollar.
Our typical deli purchases:
Prosciutto
Salami
Slices of goat cheese
Fresh baked bread
We also bought a jar of ajvar, which is a mild pepper spread and pickles so whenever we stopped to make a sandwich, we were ready to make it a fulfilling lunch. This helped us save money on food, instead of stopping to buy lunch during our long drives. We just made a quick, delicious lunch ourselves.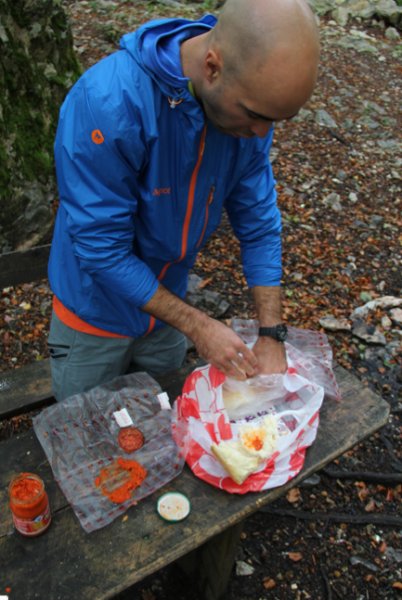 I came prepared with an insulated bag that I bought from Ikea for $5 so that I could save food from going bad.
Free or Cheap Activities in the Balkans
There are many free things to do in the region so not having a large sum set aside for night life or entertainment is perfectly fine. The Balkans have some of the most beautiful hiking trails and untouched forests, the beaches are pristine with calm and warm water and most major towns have a historic Old Town area. These are free activities and really, these are the aspects that make that Balkans so valuable and desirable. It is never, ever a good idea to stray off the trails in these areas because of land mines that may have not been cleared. This is a serious and true issue, don't be the one to test it!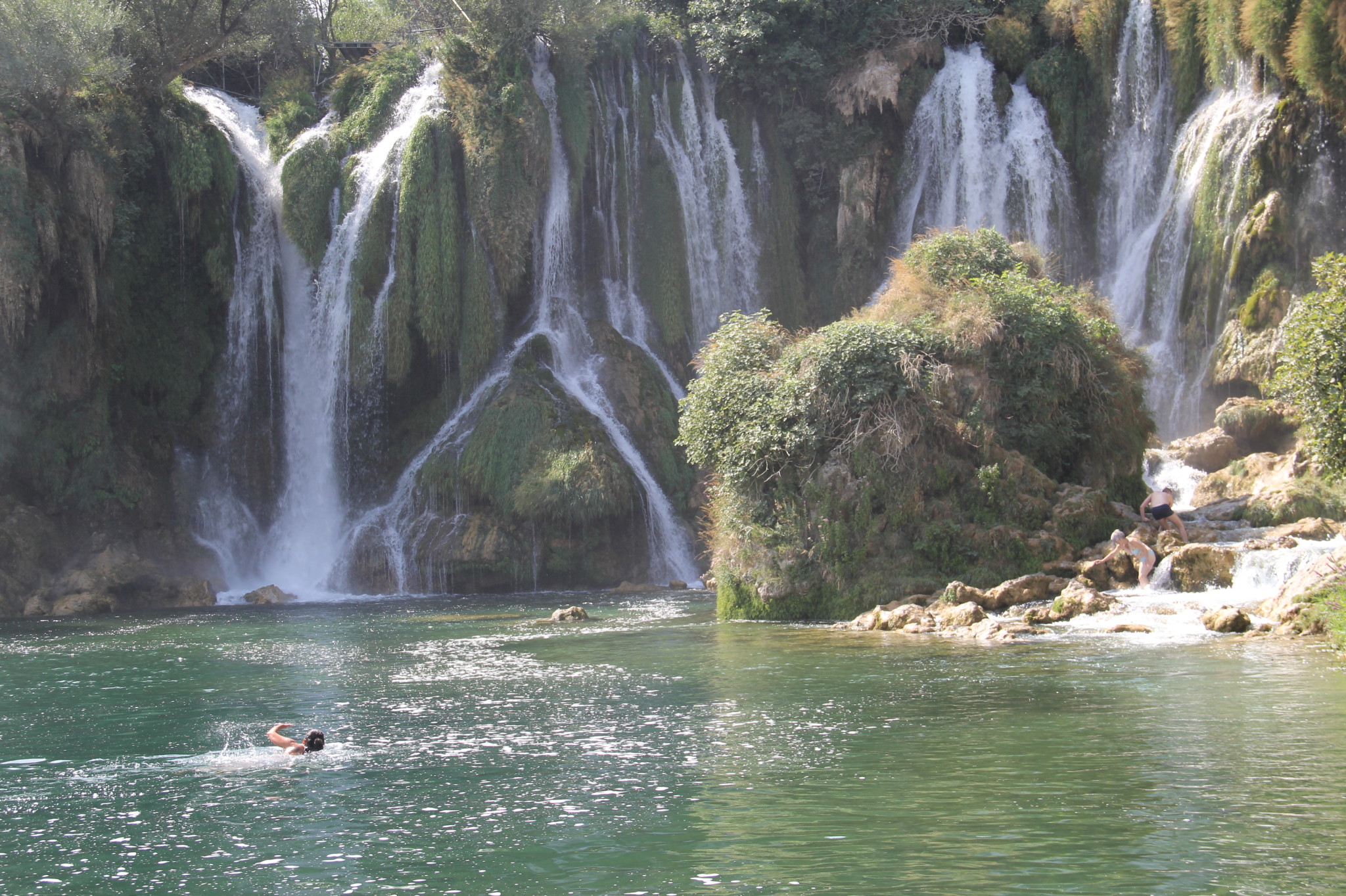 There are also free guided walking tours you can take with around the major cities where you will get a detailed history lesson of each area. While the tours are free, the guides do accept tips or donations for their time.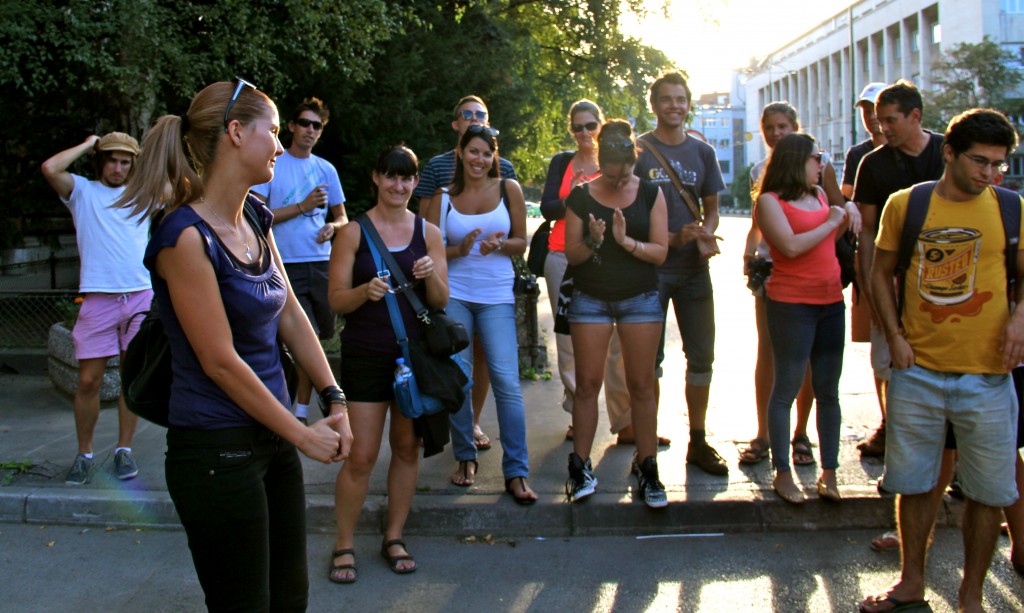 Sites Not to Miss in the Balkans
Bosnia and Herzegovina
Sarajevo
Eternal Flame
Sacred Heart Cathedral
Hike to Žuta Tabija – Yellow Bastion (fort)
Olympic bobsled course
Shopping Center (Also the headquarters of Aljazeera for the region)
Ottoman Bazaar
Mostar or nearby
Dervish House in Blagaj
Kravice Waterfalls
Sniper Tower
Počitelj Medieval Town
Croatia
Plitvice Lakes
Old Town Dubrovnik
Old Town Split
Sea Organ in Zadar
Montenegro
Durmitor National Park
Old Town Kotor
Walk (hike) the Bay of Kotor Fort Walls (3 Euros)
Lovcen National Park
Lovcen Monument
Durmitor National Park 
Renting a Car in the Balkans
We knew that we wanted the freedom to stop and go as we pleased so renting a car was the best option for us. With a bus you're just riding to get to an end point while taking in some beautiful scenery, but if you're driving at your own pace, you can explore the beautiful towns along the way.
We shopped around for the best car rental rates using Price Match with Auto Europe. They were able to give us the cheapest quote for the most practical vehicle through Uni Rent which was a Clio Renault hatchback for about $36 per day. The car got great gas mileage and was spacious enough to keep our belonging out of sight inside and away in the trunk.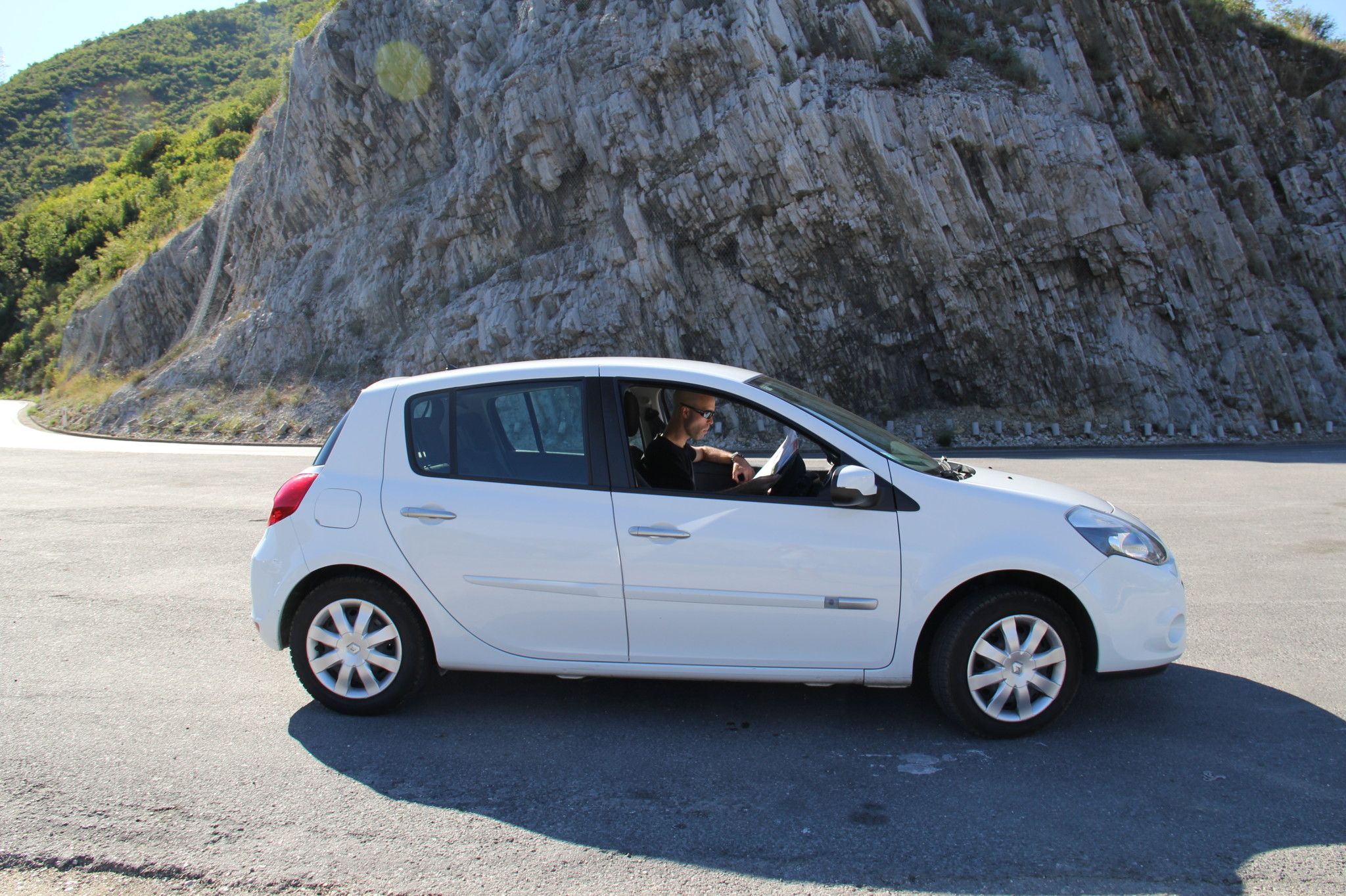 The total cost of our rental car was $470 for 13 days, which came out to $237 per person.
To save even more money, we opted out of the insurance that the rental company offered and used the Collision Coverage that the Visa credit card we reserved the rental with provides. If you book your entire car rental with a certain credit cards, then your credit card can be considered your auto insurance, but you must DECLINE the coverage that the rental company offers.
Read up on your credit card's insurance policy to know exactly what is covered. We ended up having to make an insurance claim after a rock fell on the roof of our car while driving in Montenegro. It really is important that you do have auto insurance and to know exactly what your policy covers.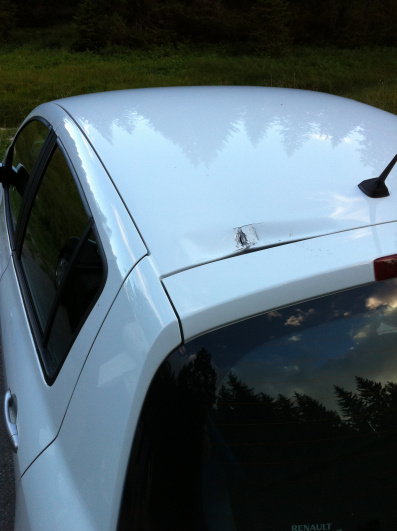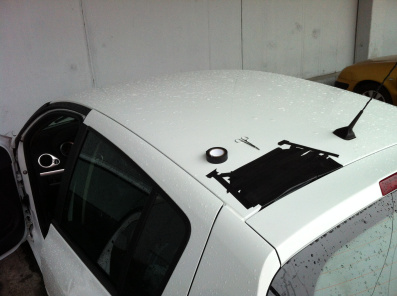 When you're renting a car in Europe, you need to let the rental agency know if you are planning on taking the car out of the country. In our case, we drove the rental through Montenegro, Bosnia and Herzegovina and Slovenia, though we picked up the rental in Dubrovnik, Croatia and planned to return the car in Zagreb.
Uni Rent provided us with documents to present at customs that showed that we had their consent to take the car out of Croatia, but we didn't have anything on there about Bosnia and Herzegovina or Slovenia. There was a slight issue driving through customs in Slovenia because the driver had a EU passport, but not an international or EU driver's license. Slovenia is part of the Schengen area whereas Croatia, Bosnia Herzegovina or Montenegro are not which is probably why they were more strict on this, but I'll save this for a later post.
Accommodations
Even if you don't have all of your accommodations figured out, it's best to have something reserved ahead of time before you come to a new town because compared to Western Europe many of the towns in the Balkans have a limited number of hostels. Rooms or apartments are also an option as an accommodation. Landlords will rent out fully furnished units for around ~$20 which is a great way to save money if you're traveling with another person.
You'll see several buildings throughout neighborhoods in Croatia and Montenegro with an "Apartman" sign, which means they rent rooms. There are also people who will approach you at bus stations asking if you're looking for a rental. I was even approached while sitting at a park bench and asked if I needed an apartman.
There weren't any apartmans for rent that I noticed in Bosnia and Herzegovina, but they do have several hostels in the more busy cities like Sarajevo and Mostar. Even in Trebinje, we had a difficult time finding a place to sleep when we got in to the city late at night.
Hostels we booked through Hostelworld.com
Rooms Deny- Mostar, Bosnia and Herzegovina
Hostel Villa Garden – Dubronik, Croatia
Old Town Accommodations– Sarajevo, Bosnia and Herzegovina
Sepic Accommodations– Zabljak, Montenegro
For the rest of our hostel or apartman stays we had to drive around until we found one that fit within our budget.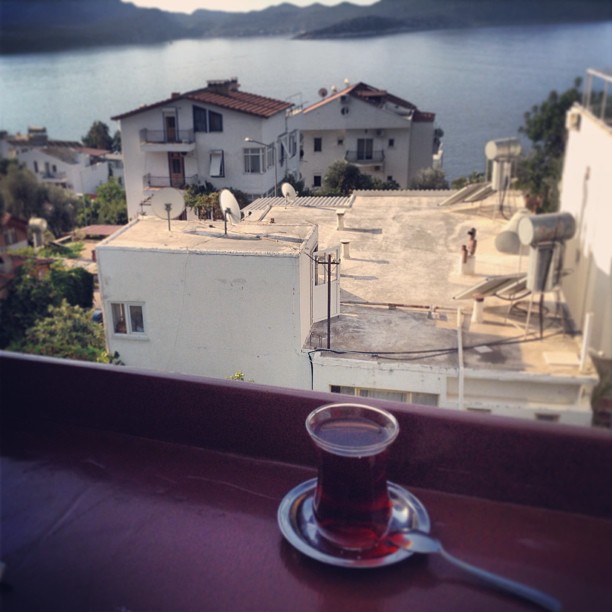 I actually really love staying in hostels because I save money, I'm usually close to where I want to be and I get to meet like-minded travelers. BUT I also love feeling pampered with stays in luxurious European hotels, for free. Yup, free. We booked 12 free nights in what would normally be completely off the radar of a backpacker's budget using points that we earned from credit card offers.
Hotel stays we booked using points:
Renaissance Marriott Resort – Antalya, Turkey 1 Free night certificate
Holiday Inn Sisli – Istanbul, Turkey 3 nights at 15,000 points per night ($430 per night)
Radisson Blu Bosphorus – Istanbul, Turkey 2 nights at 50,000 points per night (~$550 per night)
Radisson Blu Sun Gardens – Dubrovnik, Croatia 2 nights at 50,000 points per night (~$336 per night)
Radisson Blu Split- Split, Croatia 2 nights at 44,000 points per night (~$620 per night)
DoubleTree Hilton – Zagreb, Croatia 2 nights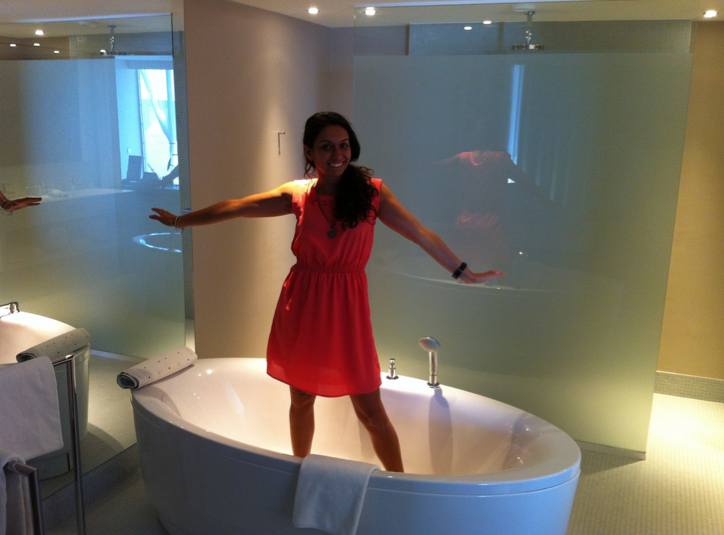 Combined, those 12 nights would have cost as much as 5 month's rent for my apartment in Los Angeles.
There is no way that I would have been able to be remotely close to affording any of the rooms that we stayed in on my budget. Plus, breakfast was free at all of our stays and they were always top-notch. I didn't realize I was such a breakfast person until this trip.
I hope you found my summary of my trip through the Turkey and the Balkans helpful. I was very determined to stay within my budget and I am glad to say that I had an adventurous time visiting some of the most off-the-beaten path cities. There was so much beauty and I have more to share. Stay tuned for several trip reports.
If you have any questions about where we stayed, places we visited or the best routes to get from one place to another, don't hesitate to ask!
If you enjoyed this post, why don't you follow Adrift Anywhere on Facebook or subscribe to get updates on budgeting tips, travel advice and tips!
Susan is a travel and lifestyle writer from Los Angeles, California. A lover of the outdoors, beautiful landscapes and different cultures, she's been on the road for the last 6 months in backpacking Southeast Asia and Argentina. Her loves include strong coffee, pristine beaches, a challenging hike and luxury-budget traveling.
Latest posts by Susan Aksu (see all)