Planning a trip to Sydney, Australia but want to experience something more off-the-beaten-path? It's all too easy to get caught up in the hustle and bustle of city life especially when traveling. Here six easy weekend getaways around Sydney's area from guest writer, Alex of Inspire A Better Life, to give you a break from city life and to start exploring the beautiful country.
Kangaroo Valley
Tucked away in the Rocky Mountains of Shoalhaven lies the picturesque Kangaroo Valley.
An agrarian paradise just 2.5 hours away from Sydney, this heavenly escape is the perfect weekend retreat for you city-slickers.
Get back to your country roots and go horse-riding, camping or fishing. The main street of the town is quaint and artsy, full of galleries and antique shops, cafes and restaurants. For those who enjoy tee-off, there's an incredible golf course for you to experience.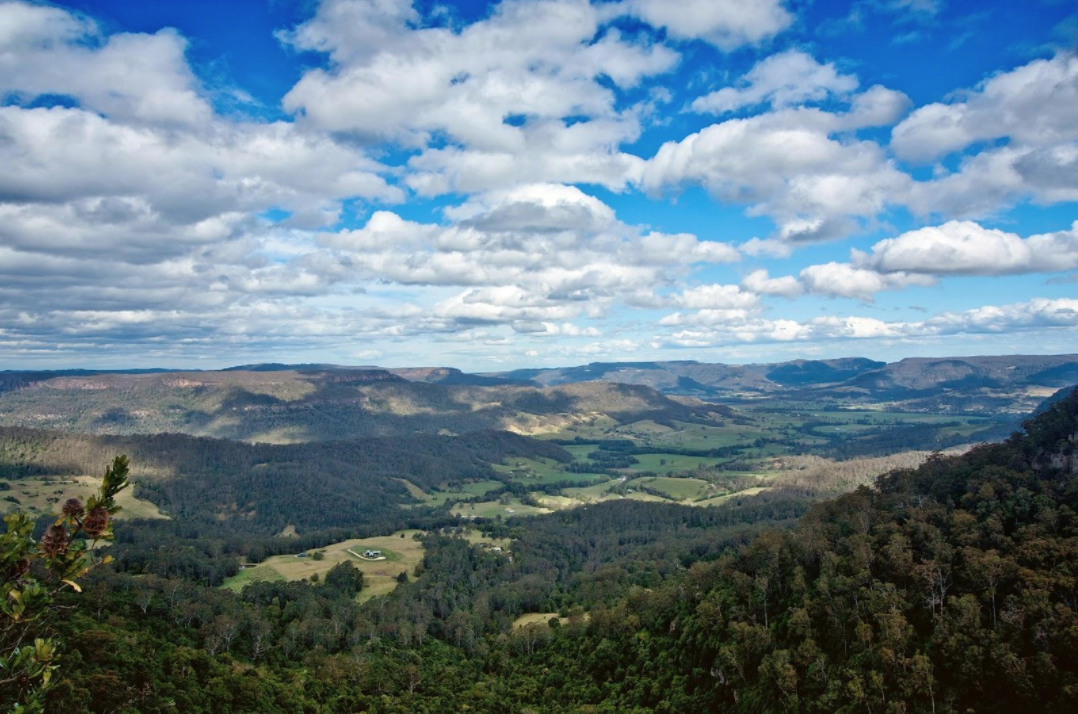 Katoomba
Escape to the Blue Mountains and experience the beautiful rocky mountain scenery of Katoomba just 2 hours from the heart of Sydney.
You can explore the natural wonders of the Three Sisters and the Katoomba Falls or head down to the nearby Scenic world.
Here you can discover the area on foot through the rainforest or by skyline to take in the breadth of the valley below your feet, teeming with native flora and wildlife.
If you're wanting to get in touch with nature head to Katoomba for an adventurous and simply awe-inspiring weekend getaway.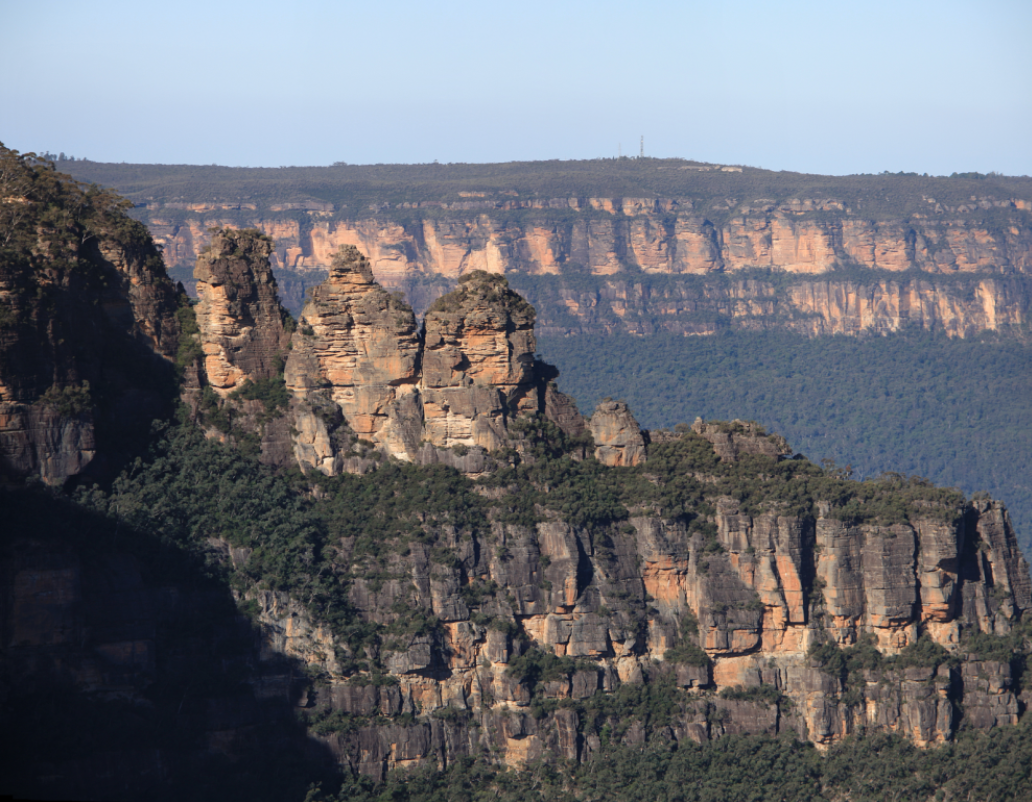 Jervis Bay
A series of small towns lining the south coast of Australia including Huskisson, Vincentia and Hyams Beach. The area is said to have the whitest sand in the world, accompanied by marine turquoise waters, making these long-stretching beaches simply breathtaking.
For accommodation, Jervis Bay offers a variety of camping and caravanning destinations, as well as hotels and some gorgeous boutique B&B's. If this isn't enough to convince you to leave the city, Jervis Bay witnesses the best of the annual whale migration from June through to November.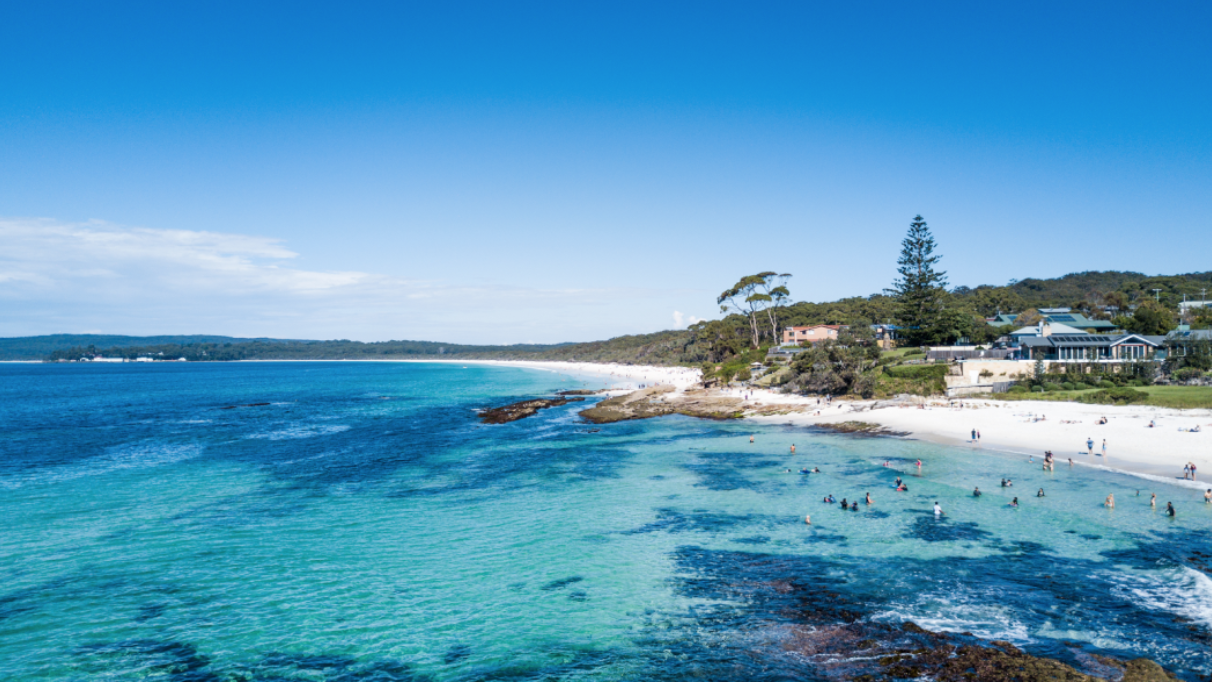 Terrigal
The cosmopolitan seaside town along the central coast is just a 2-hour drive from Sydney's CBD. The beach offers beautiful and relaxing swimming, fishing, picnicking, snorkeling, and scuba diving for the whole family to enjoy.
The town itself is bustling with great places to eat and drink. Terrigal is your ultimate weekend retreat for the beach enthusiast!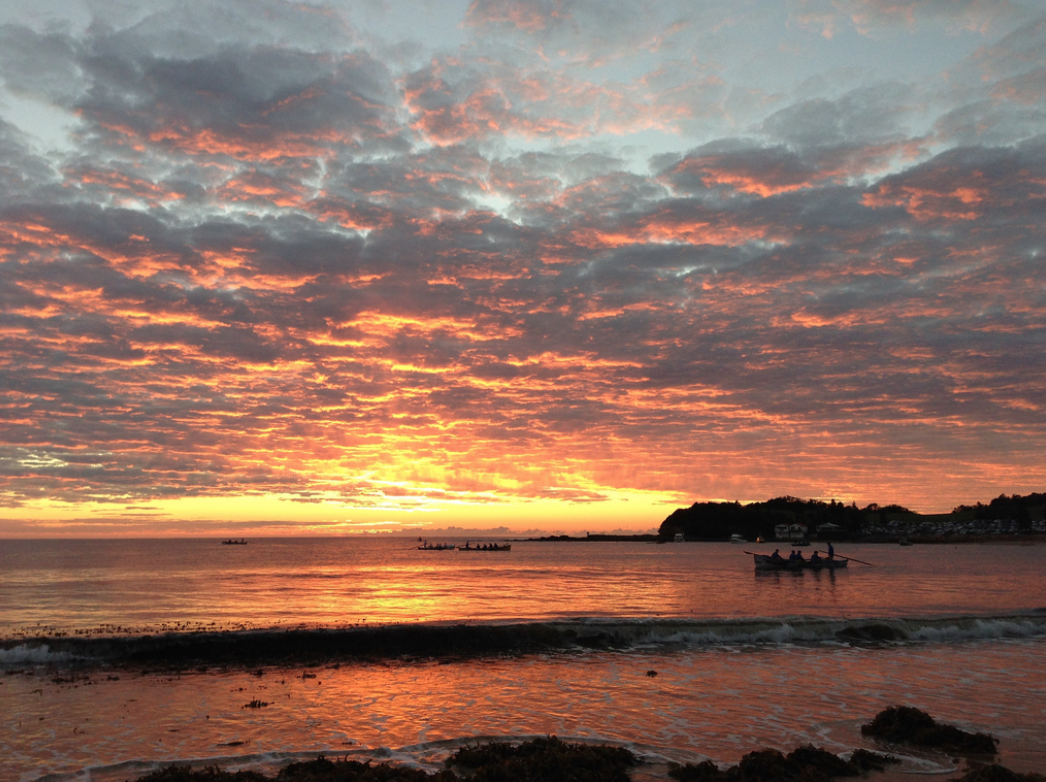 The Hawkesbury
For those who don't want to stray too far, head to the understated Hawkesbury River region, located just North-West of Sydney. The Hawkesbury River boasts some of the best water-skiing in New South Wales along the estuarial river, providing some great family fun for a weekend getaway.
The region also offers horse riding, river cruising and golfing experiences to cater to all walks of life. Or for a boozy weekend getaway, be sure to book yourself a wine tour at one of the many enchanting wineries in the Hawkesbury area.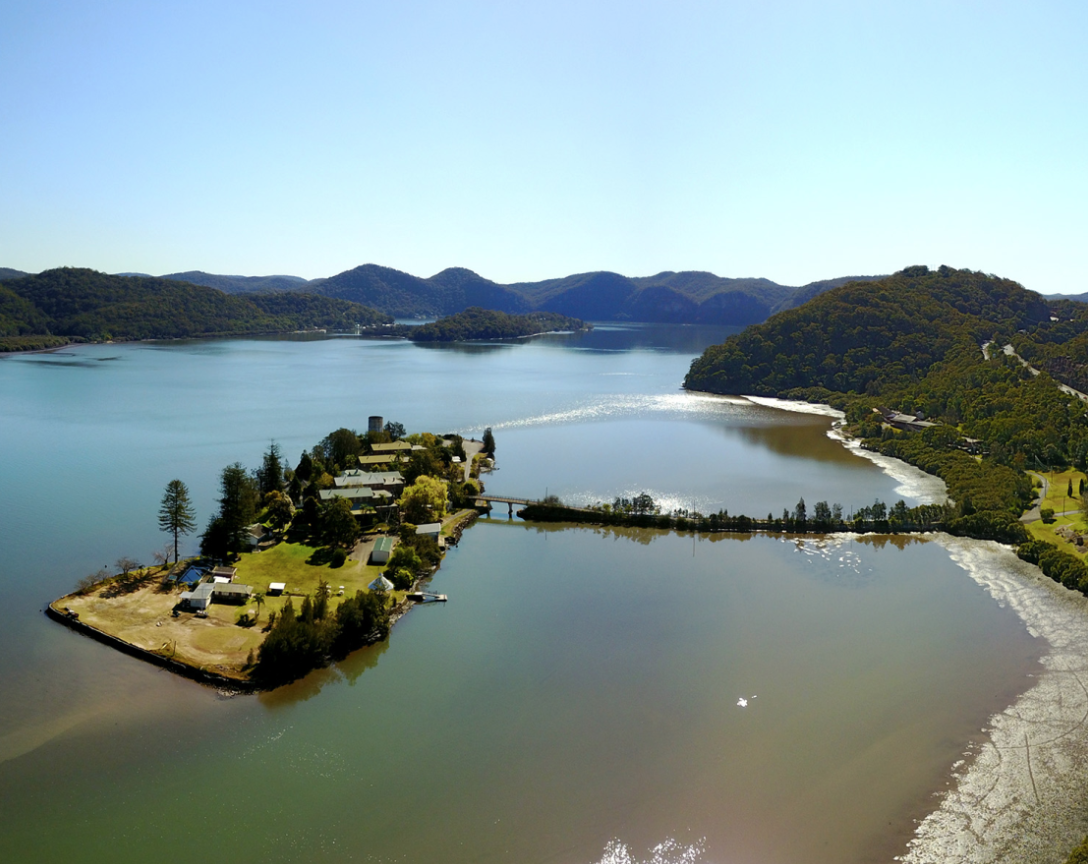 Grand Pacific Drive
Not necessarily a weekend getaway – but a breathtaking drive encompassing the most incredible ocean views Australia's east coast has to offer. If you have been living in Sydney and have never taken this drive, you are truly missing out.
The scenic drive treks 140km of the coastline from Sydney down South, through the coastal townships of Wollongong, Shellharbour and Kiama.
My personal favorite stop over here is at the Scarborough Hotel. The food is delicious, the town is peaceful, and the views are extraordinary. You can choose to make your return trip through the Southern Highlands or back up the Sapphire Coastline.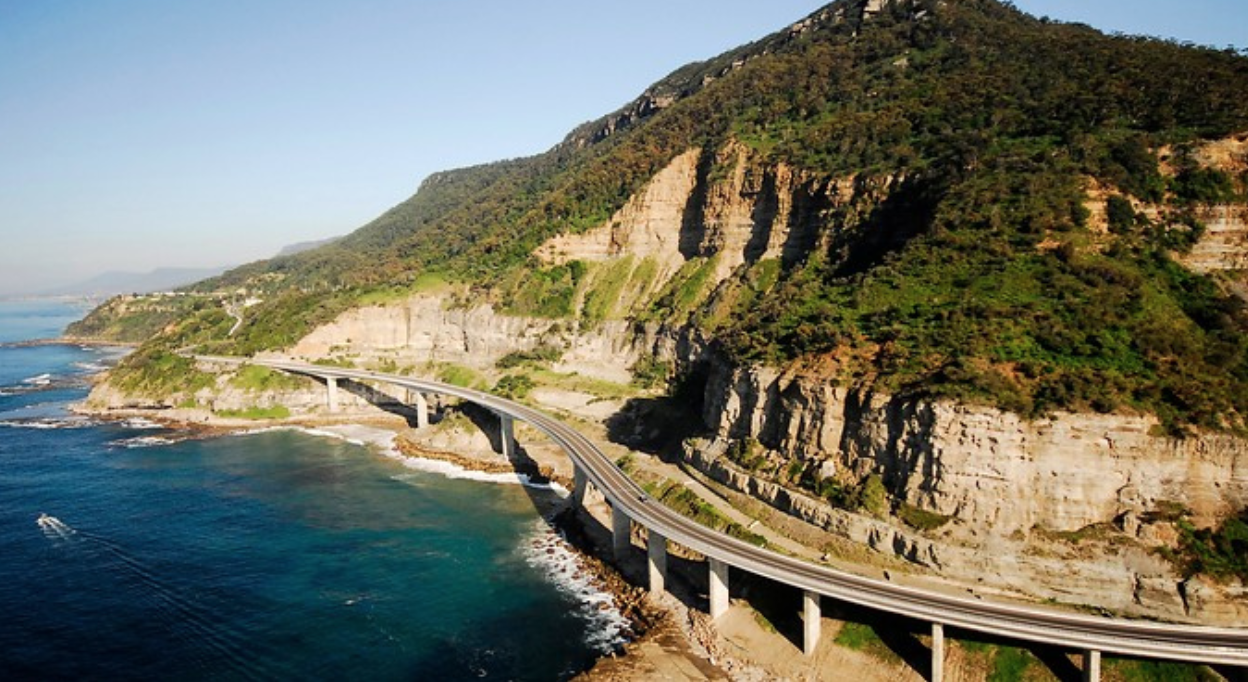 Last Thoughts
While Sydney can offer us so much, don't miss out on the tranquility lying outside the borders. There's something to suit everyone, from shimmering coastlines to secluded rural escapes. And with the New Year upon us, take some time out with the family or a special someone to enjoy these gorgeous hot-spots, just moments away from Sydney. Want to learn more about how to visit Sydney on a tight budget? Read this next. 
About Alex 
Alex is a 23 year old lover of life, brunch & adventure. After moving to Sydney when finishing a journalism degree, he began his blog Inspire A Better Life to positively influence others to get out there and see all life has to offer. Join Alex as he discovers this life one day at a time, documenting his thoughts and other along the way!
If you enjoyed this post, why don't follow Adrift Anywhere on Facebook or subscribe to get updates on budgeting tips, travel advice and tips!
Susan is a travel and lifestyle writer from Los Angeles, California. A lover of the outdoors, beautiful landscapes and different cultures, she's been on the road for the last 6 months in backpacking Southeast Asia and Argentina. Her loves include strong coffee, pristine beaches, a challenging hike and luxury-budget traveling.
Latest posts by Susan Aksu (see all)