Machu Picchu is one of the most mysterious of the Seven Wonders of the World. From afar, its majestic mystery is alluring, and from up close it is everything that you imagined – but better. One day, as I was scouring Google Flights for deals, I came across an amazing deal from Los Angeles to Lima, Peru (round trip) for $260! Machu Picchu had been on my bucket list so I immediately called my friend and adriftanywhere.com contributor, Zoey of One Wild Walk, to see if she would be interested in going to Peru with me and we both agreed that we couldn't pass up this insane deal.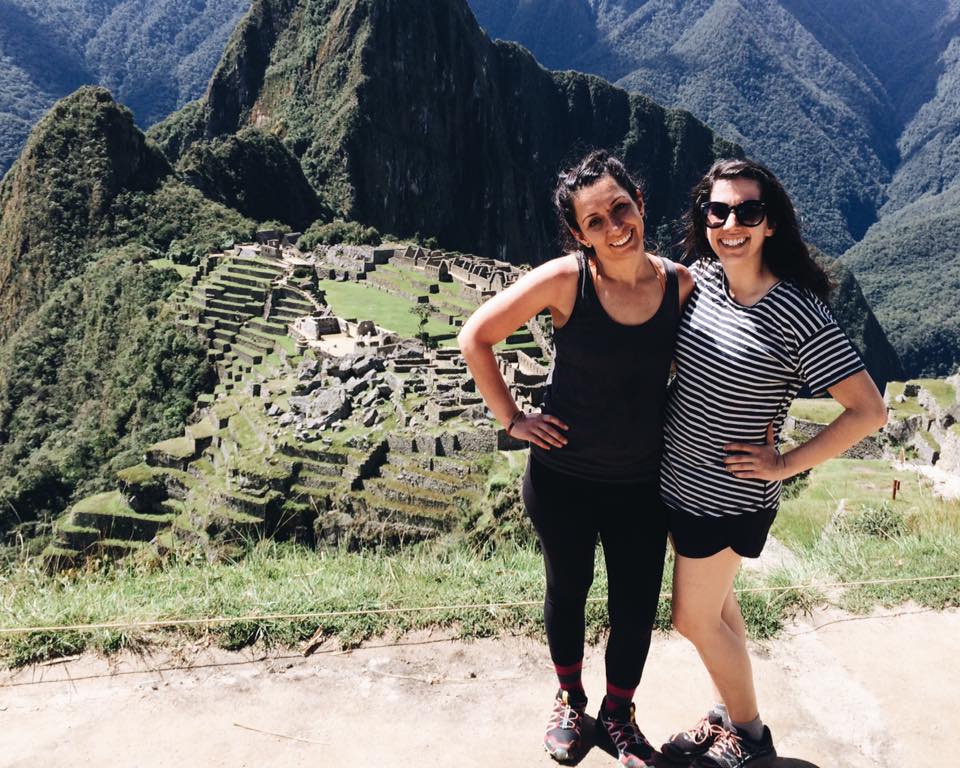 As soon as we booked our flight, we began planning the epic adventure. Both of us love to hike so we knew that we wanted to hike to Machu Picchu, but we needed to space out each day so that we could properly acclimate to the altitude and enjoy as much of Cusco's culture as we could in four full days. I can honestly say, that the trip was absolutely worth it and I am excited to share a few important things that you need to know.
How to Get to Machu Picchu
There are many ways to get to Machu Picchu and depending on what time of the year, how much time you have to travel, and what your interests are you can plan accordingly. There are a few very important things to know about planning your Machu Picchu Trip, especially several new rules that were put in place mid-2017. I went with a tour company that had a very fair and awesome package cost ahead of time called American Inca Trail. They were a great company to work with and I have nothing negative to say about them.
We paid $275 for our trip, which is what you would pay if you bought the tickets in person while in Cusco. However, if you try to book with other companies ahead of time and they are charging you $600+ for a similar trip – you are getting ripped off. I recommend either waiting to get into town to book a trip, which can be risky as there are limited tickets available for Machu Picchu (but I feel that each company has a reserve for tickets) or book online only if you find a good deal.
The $275 with American Inca Trail included:
A trail/adventure guide exploring the Jungle Inca Trail
All meals for four days / very basic accommodations – clean beds, clean bathrooms, delicious meals that usually had an element of quinoa
A bike ride in a stunning valley
Visit a cocoa farm
Entrance to Machu Picchu + shuttle to entrance
Entrance to hot springs
Transportation from hostel to the first point
Transportation (Bus or Train + Shuttle) back to your hostel in Cusco or next destination
This excursion is not the typical Inca Trail, where you hike + camp with all of your camping gear. Instead of camping, you hike into tiny villages and stay in primitive accommodations that have clean beds and running water, except no hot water is available. It ends up being a non-issue, but it's good to know. Another cool thing about this hike or excursion is that amount of adventure activities you can take part in. The bike riding is included in the fee, but you can do add-ons for $10 each: rafting and zip line.
So, you get to hike to Machu Picchu, zip line, raft, bike ride hang out in a hot spring, eat traditional food and hang out with about 10 other backpackers for about $300. I don't think it can get better than that.
Things to Know About Going to Machu Picchu
You must purchase park tickets in advance. They do not sell tickets at the entrance and they only allow 400 people in per day split between two times (this is a new rule) in order to protect the land.
The two groups are: 6 am to 12 pm and 12 pm – 5.30 pm.
You MUST go in with an official tour guide and groups cannot have more than 16 people (cost is about $8 usd / 23 soles per person).
You MUST bring your passport with you to enter Machu Picchu.
They have lockers outside the entrance so that you can store your backpack, but don't bring more than that with you because it won't fit and you cannot bring in a bag larger than 15.7 inches x 13.7 inches x 7.9 inches
You can take a shuttle bus or hike to Machu Picchu from Agua Caliente. In order to take the shuttle bus, you have to purchase a ticket ahead of time. You can start lining up for the bus at 4 am.
Purchase food and water the day before. There are small markets throughout town.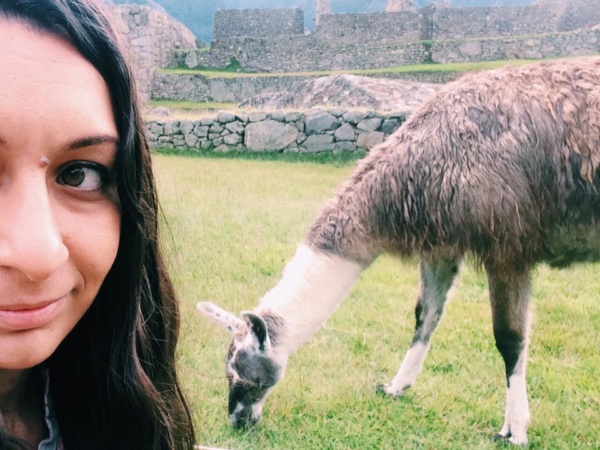 Have you been to Machu Picchu? Are you planning to hike the Inca Trail to Machu Picchu? Share your experience below in the comments!
Susan is a travel and lifestyle writer from Los Angeles, California. A lover of the outdoors, beautiful landscapes and different cultures, she's been on the road for the last 6 months in backpacking Southeast Asia and Argentina. Her loves include strong coffee, pristine beaches, a challenging hike and luxury-budget traveling.
Latest posts by Susan Aksu (see all)