So it's finally happening, I  will be traveling through Southeast Asia starting in the end of June! Our plan is to start off in Tokyo then fly into Bangkok. From Bangkok we'll be making a full circle through Thailand, Cambodia, Vietnam, Laos then head down to Malaysia, Singapore and Indonesia.
As it gets closer and closer to the trip I'll cover more of the planning stages, but as of yet, I've been spoiling myself by booking free Best Rate Guarantee nights in some of the nicest InterContinental Hotels and Resorts in Southeast Asia. As of today, I have reserved stays at a total of three IHG hotels. IHG honors Best Rate Guarantees by giving you your first night's stay for free if you find a better rate on a discount travel site like Kayak.com. If you only plan to stay one night, then your entire stay is free!
Throughout the trip I plan to stay in luxury hotels using BRG free nights and points from loyalty programs, but I will also be staying in bungalows and hostels. Plus, have you seen some of the bungalows in places like Thailand? Amazing, right?!
A few articles ago, I wrote about the basics of IHG Best Rate Guarantees so now I would like to share my experiences booking them and which websites provided the best results.
IHG Hotels in Southeast Asia that we have confirmed free stays in so far:
The IHG properties in Southeast Asia don't cost over $300 per night, but they definitely could be matched to any of the luxury locations we stayed in while traveling in Europe.
InterContinental Phnom Penh Cambodia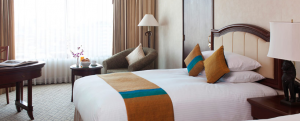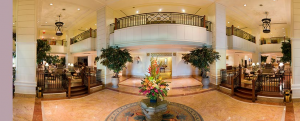 Rooms at the InterContinental Phnom Penh usually go for $170 to $230 a night in July, so if you find a BRG match it will be well worth it. I booked a room for the first week of July in a Deluxe Room which including taxes and fees would cost $212.06. Fortunately, I was able to find a better rate and submit a successful BRG claim.
InterContinental Hotel Asiana Saigon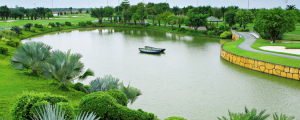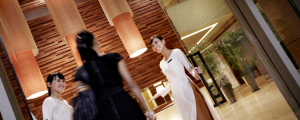 The InterContinental Hotel in Saigon goes from $197 a night depending on the room and I happened to fancy the Superior King suite. The Superior King costs $326.87 per night and because I was able to find a lower rate of $326.87. As soon as I located the room rate on the site, I submitted a BRG claim and shortly received approval for a free night.
Intercontinental Singapore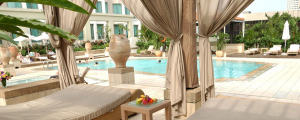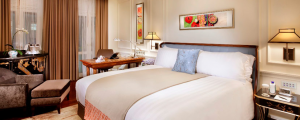 Singapore in general is known for not being backpacker budget friendly so when I received confirmation that my BRG claim was approved I was beyond excited. The room originally costs $462 per night, but because I found a lower rate for the King Shophouse room on Hotelopia, I submitted the claim and I get a free night!
A Quick Recap on How to Make a BRG Claim
IHG (InterContinental Hotel Group) honors BRG claims if you find the same exact room less than at $1 more than the rate you paid including taxes on a discounted hotel or travel site like Kayak or Expedia. You have to have already booked the room through the Intercontinental website first so in case there is a risk of your request being denied, you should always reserve a REFUNDABLE room. This way you won't be stuck with any charges.
BRG Rules:
Claims have to be made within the first 24 hours that you make your reservation
The less expensive rate has to be an exact match to your reservation i.e. cancellation policy, number of occupants, date, room amenities, etc.
You cannot make a BRG claim for back-to-back dates if it's within 50 miles of your initial reservation.
IHG BRG includes Crowne Plaza Hotel, Holiday Inn, Intercontinental as some of the more popular properties. The best free rooms are the ones that are worth the most, in my opinion. I would never pay over $200 for a night at a hotel so if I can book a room for free that usually costs over $200 or even $500 per night, I definitely will take advantage of that.
For a step-by-step detailed explanation on how to get a free night using BRG, read The Basics of IHG's Best Rate Guarantee.
Discount Hotel Sites I've Had Success With
Your first thought may be to check out Kayak.com to get a rate comparison from several websites, but there are two websites that offered the most success in my searches: Get A Room and Hotelopia. Booking.com offered no success as a discount site, the rates actually were the exact same as the rates found on InterContinental's website.
Getting approval for BRG is not guaranteed and I've had to really dig around for the right match because if the room has even the slightest difference, your claim will likely get denied.
If you have had success with a different discount travel site, then please share! The more positive variety, the more free nights readers can get!
If you enjoyed this post, why don't you follow Adrift Anywhere on Facebook or subscribe to get updates on budgeting tips, travel advice and tips!
Susan is a travel and lifestyle writer from Los Angeles, California. A lover of the outdoors, beautiful landscapes and different cultures, she's been on the road for the last 6 months in backpacking Southeast Asia and Argentina. Her loves include strong coffee, pristine beaches, a challenging hike and luxury-budget traveling.
Latest posts by Susan Aksu (see all)